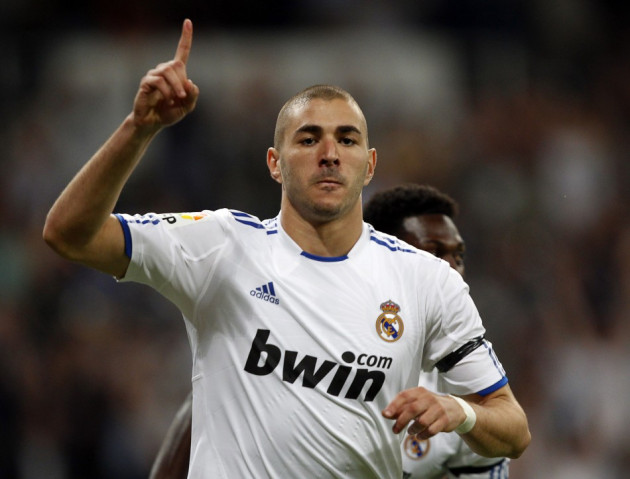 Arsenal are ready to spend £27m on Real Madrid striker Karim Benzema as Arsene Wenger looks to offset the likely departures of Cesc Fabregas and Samir Nasri.
Fabregas is close to completing a £34m transfer to Barcelona while the Daily Mail reports that Manchester City are close to confirming the £19m transfer of Nasri, after the Eastlands clubs signed Gael Clichy from Arsenal earlier this week.
The 24-year-old Frenchman struggled to break into the Real Madrid team last season due to injuries and a poor run of form. Real Madrid president Florentino Perez is keen for the France international to stay at the Bernabeu. But Jose Mourinho wants to sell the out-of-favour forward in order to fund a move for Atletico Madrid striker Sergio Aguero.
Meanwhile, Arsenal are also interested in Napoli striker Ezequiel Lavezzi, according to the Daily Star.
The 26-year-old Argentina forward had been linked with a move to Manchester City but Roberto Mancini's interest has cooled over the player's £27m transfer fee, paving the way for an Arsenal bid should Wenger fail to land Benzema.
The signature of either player would complete a busy month in the transfer market for the Gunners, with Lille striker Gervinho set to be unveiled in the next 48 hours.
The Ivory Coast forward is already in London for a medical as Arsenal move to finalise the player's £11m move from France.
Gervinho will sign a four-year contract and could join up with his new Arsenal team-mates on their pre-season tour of Asia this weekend, according to the Daily Star.