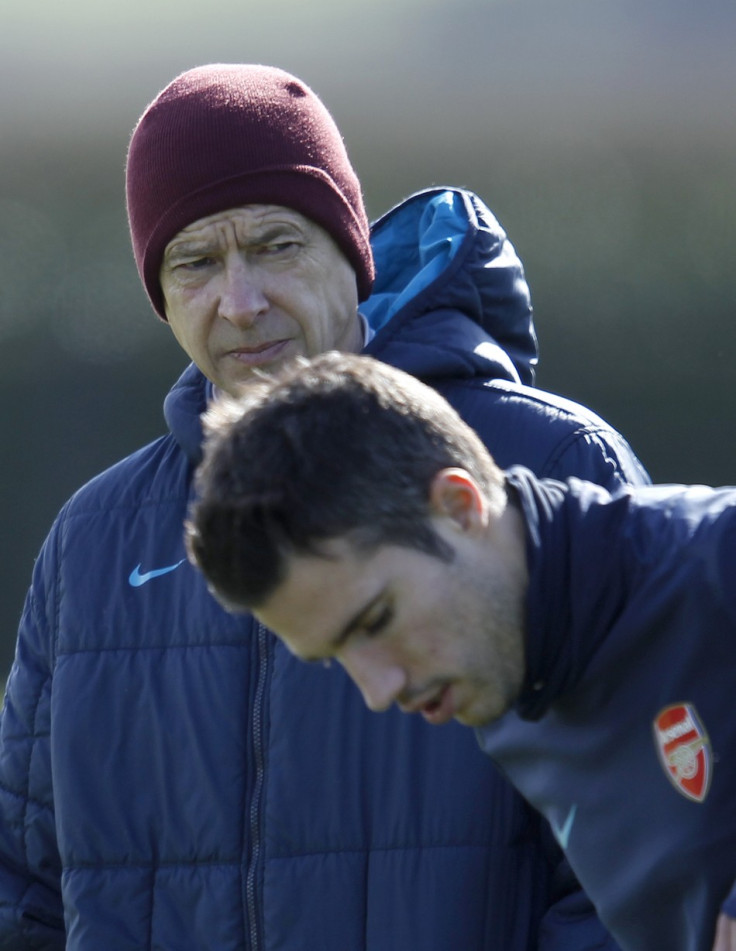 Arsenal will have a 72 hour window, in May, to sort out the future of club captain Robin van Persie, according to manager Arsene Wenger. The striker's contract with the Gunners runs out in the summer of 2013 and Wenger wants his star man to commit to a new long term deal.
Arsenal had earlier agreed to van Persie's request to postpone negotiations over a new contract till the end of the season. The Dutchman will play the club's last game of the campaign at West Brom on 13 May and then has to report for a pre-2012 European Championships training camp in Switzerland on 17 May.
"His future will be sorted at the end of the season and before the Euros," The Sun quoted Wenger as saying; that leaves three days for the London club to tie down van Persie to a new contract.
It is understood that Arsenal is confident about their captain committing his future to the club but whether the management and the player can agree on a deal within those 72 hours remains a big question.
After the departures of former skipper Cesc Fabregas and impact player Samir Nasri in similar circumstances at the end of last season, Arsenal are desperate to avoid yet another summer of speculation around a key player.
Meanwhile, van Persie is about to complete his first full season at Arsenal after joining them in 2004. The injury-prone striker was available for every match this term and has starred in 33 of the club's 34 league games so far and will make his 50th appearance of the season when Chelsea visit the Emirates on Saturday.
The 28 year old had been in sublime form throughout the season and is the favourite to win the PFA Player of the Year award. However, he has looked a little jaded of late, especially in the last match against Wigan Athletic and has only scored one goal - a penalty- from his last six games but Wenger insists his captain is completely fit.
"No, he is physically good. He has a very healthy life, very focused on football - he takes care of everything. That's why he manages to do that. He is like Thierry Henry in that respect," Arsenal.com quoted the manager.
"When you play 50 games at that level you suffer a little bit. But on the actual night [against Wigan] I think he suffered a little bit because we didn't create a lot, and you have to give Wigan credit for that. I think first if all [50 games is] beyond expectation and for a striker it is massive. It's important for Robin to get a breather before the European Championships - that will be very important," Wenger added.