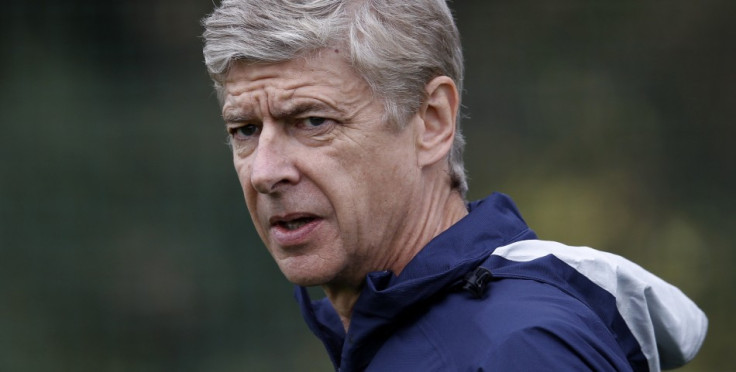 Arsene Wenger has been put on alert for Isaac Cuenca, according to multiple reports that suggest the Barcelona youngster is stalling on contract talks and considering a move elsewhere.
At just 20 years old, Cuenca has made the move from the Barcelona B team to the senior squad, and has scored twice in eight matches for the Catalan giants.
Arsenal, who have a history of following Barcelona youngsters, are said to be connected to Cuenca, and are closely monitoring his contract talks with the club. His current deal with the La Liga title holders runs out in 2012, but the club are trying to extend that until 2014, according to the Metro.
Manchester United were also said to be interested in Cuenca, but Arsenal are reportedly frontrunners, particularly after Arsene Wenger admitted he would buy in January if the right player became available.
And with United manager Sir Alex Ferguson suggesting an active winter transfer window is unlikely, it would appear that Cuenca is not high on the Scot's list, while Arsenal might be more willing to take him on.
Wenger is planning on bringing in more attackers in the January period, with Marouane Chamakh and Gervinho heading to the Africa Cup of Nations. While Cuenca is a winger, he could still be an option as the Arsenal manager looks to bolster depth in his squad's front line for the second half of the season.
Barcelona and Arsenal have a tense history of transfer dealings, with Cesc Fabregas the latest to defect from the north London club to his native Spain. The Gunners have been connected to a host of players from their European rivals over the past few years, with Wenger holding onto a tight transfer policy of chasing younger players full of potential.
Barcelona's hugely vaunted youth academy is the envy of world football and a regular conveyor belt of talent that saturates Pep Guardiola's lavishly gifted squad. Graduates include the aforementioned former Arsenal captain, Lionel Messi, Andres Iniesta and Gerard Pique amongst many others.