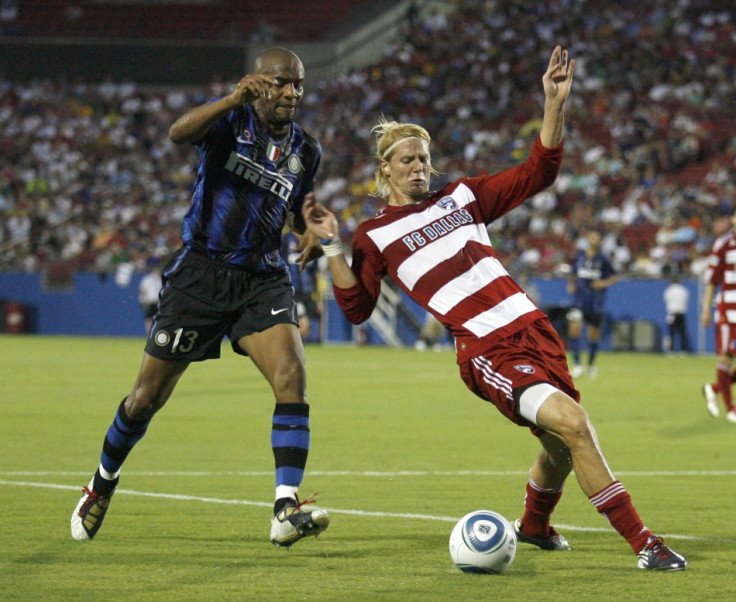 Brek Shea has admitted he would like a move to London in the future, after the MLS star finished his trial at Arsenal this month.
Shea was coveted by a number of Premier League clubs as the MLS season came to an end, and while he has starred for FC Dallas, scoring 16 times in 84 appearances for the club, the 21 year old has been considering his future.
Arsenal were able to steal the march on rivals Manchester United and Liverpool to take the starlet on a trial period, and now that he is back in the USA, Shea has admitted a move to London could be on the cards if his good form continues.
"I enjoyed my stay and can see myself living there in the future," he said
"Watching Robin van Persie practice was unbelievable and hopefully I can learn from that."
Shea's agent said recently that a move to Arsenal was a possibility in the future, though for now, it would appear that the Texas-born starlet is happy in America.
"Brek is expected back in Dallas," Patrick McCabe told Goal.com. "He had a great training experience with Arsenal and is looking to build on that in the [U.S. national team] January camp.
"It will difficult to predict how things may play out with Brek.
"He certainly would be very interested in a transfer to Europe if the right situation were to present itself."
Shea would fit perfectly into Arsenal's transfer policy, with the youngster showing great potential. Arsene Wenger recently pointed to the USA, along with Asia, as a great up and coming market for young talent that is yet to be fully discovered.
While top clubs Liverpool and Manchester United have moved towards signing English players, Wenger has continued to buck the trend, with the Gunners manager holding onto the belief that overseas players bring better value for money.
And Shea, who is said to be worth around £8 million, would be far from the most amount of money Wenger has spent on a player who he believes in, making him a particularly attractive prospect for Arsenal.