Former Arsenal manager George Graham believes that the north London club's failure to challenge for trophies is down to Arsene Wenger's failure to replace his star players.
The Gunners have lost the likes of Cesc Fabrehas, Gael Clichy, Samir Nasri, Alex Song and Robin van Persie in recent seasons and they once again find themselves fighting for a top four finish.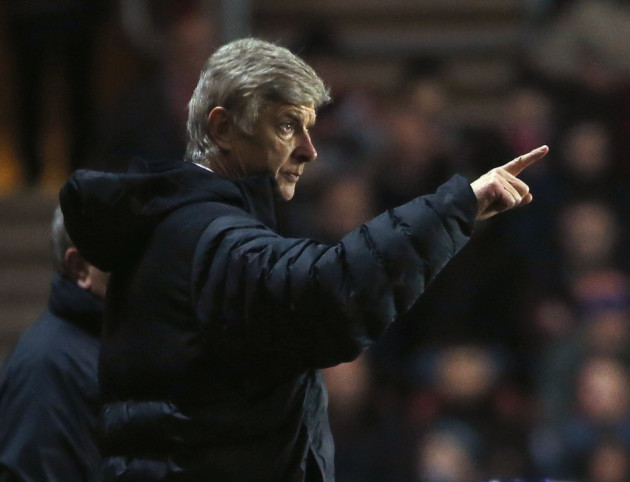 It was a similar situation last season but Arsenal managed to put on a superb run and overtake their bitter rivals Tottenham to secure a third place finish and Champions League football.
However, after their 2-1 loss to Chelsea, Arsenal now find themselves seven points adrift of fourth place which is currently occupied by Spurs.
It has been a number of years since they have been genuine title contenders and Graham feels the blame must firmly be placed on Wenger for his inability to replace his best players.
"The guy has done a great job for Arsenal. He's been the best Arsenal manager ever but over the last few years it has slowly been slipping away," Graham told Talksport.
"The quality of the players that are coming into the club are nowhere near the quality of the players leaving the club.
"I don't care how good a coach or manager you are, you need the quality players on the pitch, and the last few years the players coming in are just not up to it.
"I think Arsene has got to sit down and say 'look, what did I do in my first period at the club, over the first seven, eight years, that I'm not doing now?'
"He was the one that brought the outstanding players in at the beginning of his reign at Arsenal for very reasonable prices, sold the majority of them, and made a lot of money for Arsenal in the transfer market. He was outstanding. But what has happened since then? He's got to look at himself."
Arsenal did spend in the summer as they brought Santo Cazorla, Olivier Giroud and Lukas Podolski to the club, but there is a feeling that Wenger has struggled to replicate his early years when he transformed unknown players into world class footballers.
He has begun to rely on more established internationals but Arsenal have still struggled this season and have already lost on six occasions in the Premier League.
They will hope to turn their fortunes around in the second half of the season as they have never not qualified for the Champions League since Wenger has been in charge.