Arsenal boss Arsene Wenger has hailed his side "top quality" performance to secure a 2-0 Champions League victory against Basel on Wednesday night, only four days after another 3-0 demolition over Chelsea in the Premier League. The French boss said that the hard work has let the Gunners to regain the confidence following a slow start to the season.
Theo Walcott scored twice in the first-half to lead the Gunners to a comfortable win over the Swiss side. The 27-year-old put his side ahead in the seventh minute of the game before netting a second goal 19 minutes later.
Alexis Sanchez and Hector Bellerin had a number of chances to increase the advantage but were denied by the impressive Tomas Vaclik. Wenger congratulated his side for the win but believes Arsenal should have scored more goals.
"I would like to congratulate my team for the quality of what they produced tonight. My only regret is that we didn't take enough of the chances that we created. It's a good basis to have a taste for more," the boss said after the game. "
We eased off a bit in the second half and we couldn't score the third goal. We still had plenty of chances but it's tough to maintain that pace, accuracy in the passing and speed in the game over 90 minutes. The first half was top, top quality like what we produced against Chelsea."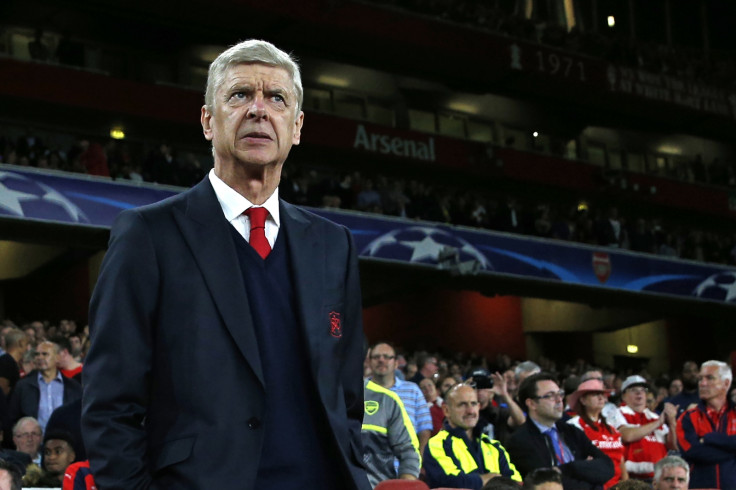 The Gunners began the campaign with a 4-3 home defeat to Liverpool before a goalless draw at Leicester City. However, they have managed to turnaround the situation complete in recent games, having secure four consecutive victories over Hull, Nottingham Forest, Chelsea and Basel.
Asked about the reasons behind that change, Wenger said: "It's down to hard work of course, but also belief and belief comes with the last results."
"The confidence comes with the last result. We were a bit edgy at home for a few games but now it looks like we are playing with full pace and power. Now it's down to us to continue to improve. I think we can do better and that will be down to our humility. We'll start again tomorrow morning and then focus on our next game."
Nevertheless, Wenger urged Arsenal players to keep their feet on the ground after saying that is still too early to speak about the Gunners chances to win the Champions League.
"It looks like the team has interesting potential. We have to be ambitious and, as you know, keep our feet on the ground to continue to develop," he said. "We know exactly how we want to play football and we have to continue to stick to that and get better at it. That demands big focus and some leadership inside the squad. It also requires humility."