An arsonist who set fire to a 16th Century Tudor mansion causing £5m ($6.41m) of damage and leaving it partly destroyed was caught after he left his DNA on a single match.
Shop worker Jeremy Taylor has been jailed for four-and-a-half years after he set alight the Grade II listed Wythenshawe Hall, a 16th century timber-framed manor house in Manchester.
The 28-year-old had stuffed newspapers around drainpipes and doors to start five separate fires around the Tudor manor.
One of these locations was right in front of the oak entrance door which caused the majority of the damage before he left the building to burn in the early hours of 15 March last year.
Manchester Crown Court heard that Taylor, from Baguley, had used cannabis and alcohol and was "feeling sorry for himself" at the time of the arson.
The fire burned for two days all the way to the roof destroying a bell tower and leaving a huge bill for the taxpayer estimated to be around £5.2m for the repairs and restoration.
Police investigators found three matches and were able to obtain DNA from one of them that put Taylor at the crime scene.
The defendant apparently suffered a "storm of abuse" from locals once he was arrested for burning the hall which dates back to 1540 and was gifted to the city of Manchester in 1926.
Judge Martin Rudland praised the fire scene investigators. According to the Daily Mail, he said: "This turns on one match. They are to be commended on their fine work."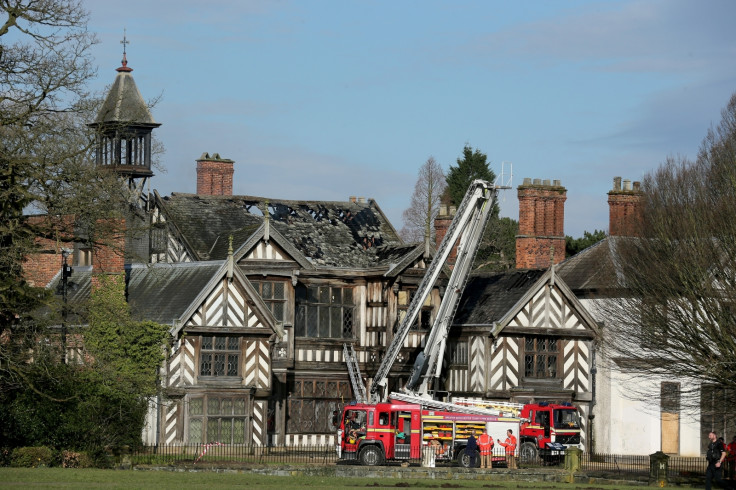 Rudland continued saying: "I have no doubt that intoxicated through alcohol and the use of cannabis, which loosened your inhibitions on that night and made you feel sorry for yourself, are the root causes of you starting that fire."
Taylor admitted arson at an earlier hearing despite originally claiming he must have discarded the match while walking through the grounds and smoking.
The court also heard that Taylor received a text message from a friend, that read: "You're on the news lol' - sent the day after the blaze after he had confessed he had 'done something stupid".