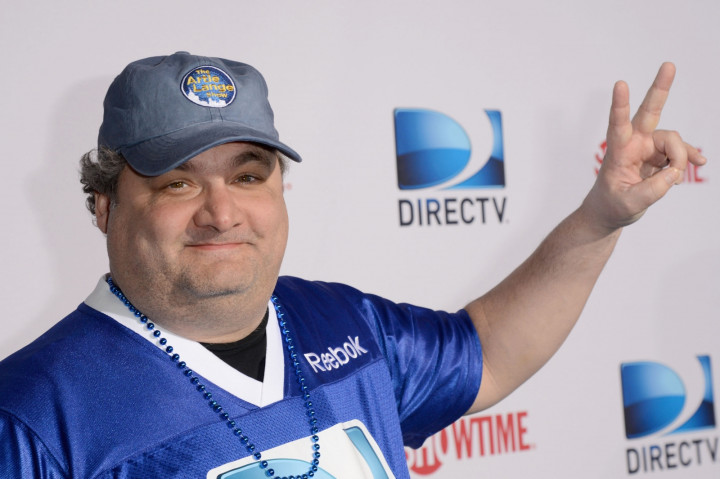 Comedian Artie Lange has been banned from ESPN after his sexist and racist tweet about a black female sports journalist provoked outrage.
The 47-year-old funny man found himself at the centre of a racism row after making the sexually-charged comments about First Take's Cari Champion.
In a series of posts, Howard Stern's former sidekick detailed a fantasy involving the presenter.
"The chick on ESPNs First Take is so Fu**in hot," he tweeted.
"Here's the scenario I'm using to jerk off to chick on First Take I'm T. Jefferson & she's my slave. She beats the s**t out of me & runs free."
Fans quickly took to social media to condemn Lange's "slave rape" joke, slamming him as "vile".
In the wake of the backlash, Lange tweeted a public apology, insisting it was all a joke.
"I would rather load trucks for a living then ever apologise to one of these awful PC groups ruining the country," he said.
"So that's a NO. But if it upset the lady in question that's another story. Let me say to Cari Champion if this hurt u in any way I'm sorry.
"I'm a comedian. Sometimes I'm funny! For the record my moms disgusted w the tweets. But if I based my humor on my mom I'd be broke."
But it was a case of too little too late.
Although Champion has not commented on the derogatory remarks, ESPN came to her defence by barring Lange from future appearances on the network.
"His [Lange's] comments were reprehensible and no one should be subjected to such hateful language. They objectify and demean one of our valued employees under the thin guise of 'comedy' and are offensive to all of us. We will not dignify them with any other comment", its statement read.
The controversial comic is said to have also lost a scheduled Comedy Central appearance.