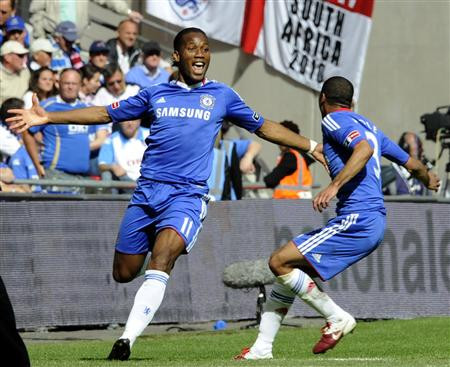 Ashley Cole, ex-husband of British pop star Cheryl Cole, reportedly enjoyed a private lap dance from Playboy twins, at a London night club.
According to a report in The Sun, Cole, 30, invited Carla and Melissa Howe, 21, to his table, where they sat on either side of him.
"They were all over him and he loved it. They never left his side all night and at one point both gave him a lap dance. He couldn't believe he had scored with twins. All eyes were on them. Ashley whispered sweet nothings to both of them and they were giggling," a clubber was quoted as saying in a report by the Daily Mail.
Cole, a professional soccer player who plays for Chelsea, went on a night out at London's Playboy Club, where he met David Beckham's sister, Jo. Following the party at the Playboy Club, he went to the Jet Black Club, which was where he met Carla and Melissa.
Cole was divorced by his wife in September, 2010, after a series of affairs and reportedly earns a hefty £120,000 a week in wages from his club.