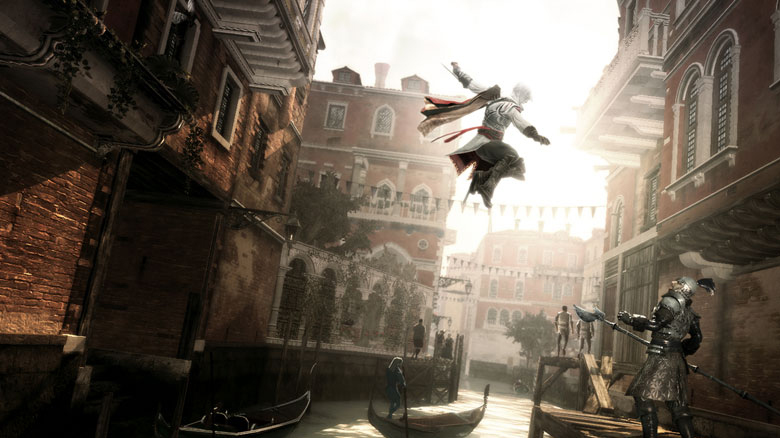 A ratings board listing for Assassin's Creed: Ezio Collection has sparked rumours that Ubisoft is readying a trilogy of Xbox One and PS4 remasters featuring the series' premiere Italian assassin, Ezio Auditore.
The listing on the Korean Ratings Board hints that Assassin's Creed 2, Assassin's Creed: Brotherhood and Assassin's Creed: Revelations could all be on the way, possibly to fill the void left from the series' temporary hiatus following the lukewarm reception for 2015's Assassin's Creed: Syndicate.
NeoGAF users spotted the listing on 18 August and while Ubisoft has yet to confirm that an Ezio Collection is genuine, with a Michael Fassbender-starring movie based on the series is due in December, it would make sense for the French publisher to cash in on the film's media attention.
While the listing was swiftly taken down, the NeoGAF thread contains a screen capture confirming the current-gen platforms.
Ezio's trilogy released on Xbox 360 and PS3 consoles (as well as PC) between 2009-2011. During the course of the three titles, the smooth-talking hero transitioned from carefree Lothario to established assassin to wise master. The trio also marks the highest point of critical and commercial success for the series, with Assassin's Creed 2 commonly (and correctly) regarded as the best game in the franchise.
In February, Ubisoft revealed that it was "stepping back and re-examining" the Assassin's Creed series, noting that it "learned a lot" from feedback following the release of Assassin's Creed Unity in 2014 - a co-op focused entry set on the eve of the French Revolution that launched with a multitude of well-publicised bugs and glitches. A new Assassin's Creed is expected in 2017, with a likely setting of Ancient Egypt, according to reports.
In its stead, Ubisoft is banking on the Hollywood movie adaptation which tells the story of Callum Lynch (Fassbender), an Abstergo prisoner forced to relive the memories of one of his ancestors in 15<sup>th Century Spain via a machine called the Animus.