Assassin's Creed Unity: fans are laughing at it, critics are angry with publisher Ubisoft over post-release review embargoes and now French politicians are sticking their boots to the game.
Unity, the latest in the French gaming giant's wildly successful action adventure series, takes place during the French Revolution. It also includes appearances from historical figures such as Napoleon Bonaparte, Marquis de Sade and Maximilien de Robespierre.
Assassin's Creed games have always borrowed from history in this way and toyed with established fact for their own narrative. This has always been acknowledged in the games.
Speaking to French newspaper La Figaro, Jean-Luc Mélenchon, leader of France's Parti de Gauche (The Left Party), revealed his anger regarding the game's depiction of events in the French Revolution.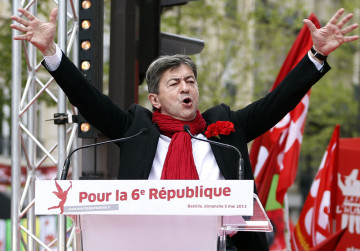 "This denigration of the great Revolution is a smear campaign to instil more self-loathing and self-vilification in the French," he said* "If we continue like this, there will not be any cultural identity possible in France except religion and skin colour."
Reinterpretation of history
Mélenchon followed this up on French television by calling the game "propaganda against the people". He describes the game's characters as "barbarians" and "bloodthirsty savages", chastising the game's depiction of Robespierre as "a monster".
The crux of his argument is that the game is a "reinterpretation of history in favour of losers" which aims to "discredit the one and indivisible Republic".
Alexis Corbière, another politician and member of The Left Party wrote on his personal blog: "I hope those who buy Assassin's Creed Unity enjoy it, but I also hope that the pleasure of playing it does not stop them from thinking (about the true history of the revolution). Play yes, but do not let yourself be manipulated by these propagandists."
Released this week, Unity has been plagued with problems. Numerous glitches and bugs coupled with widespread frame-rate and animation issues have made consumers and critics alike angry that Ubisoft would even release the game in its current state.
Ubisoft are currently working on a series of updates that will remedy the problems and have revealed plans to change their in-house quality control and review policies in the face of the uproar.