Next year's Assassin's Creed - codenamed Victory - will be set in Victorian London according to a leak which was later confirmed by Ubisoft.
Kotaku broke the story, revealing details of the game's development and screenshots from seven minutes of "target gameplay footage". Victory will also be the first mainline Assassin's Creed developed by a team other than Ubisoft Montreal, with the company's Quebec office leading the charge.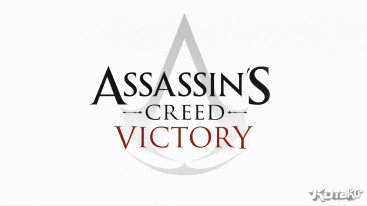 Believed to be the only Assassin's Creed game being released next year (this year saw AC: Rogue released on last gen consoles), Victory will be released on PlayStation 4, Xbox One and PC in the series' usual Autumn/Winter slot.
PC Gamer later reached out to Ubisoft for comment, to which the company replied: "It is always unfortunate when internal assets, not intended for public consumption, are leaked.
"While we certainly welcome anticipation for all of our upcoming titles, we're disappointed for our fans, and our development team, that this conceptual asset is now public. The team in our Quebec studio has been hard at work on the particular game in question for the past few years, and we're excited to officially unveil what the studio has been working on at a later date.
"In the meantime, our number one priority is enhancing the experience of Assassin's Creed Unity for players."
That last part is a reference to this year's game for new-gen consoles and PC, which was released in a buggy, unfinished state, prompting a wave of controversy and outrage. Like Unity, Victory will be built on the Anvil engine.