A Romanian prisoner has created a special card reader for ATMs to prevent tech-savvy criminals from accessing account information and PINs.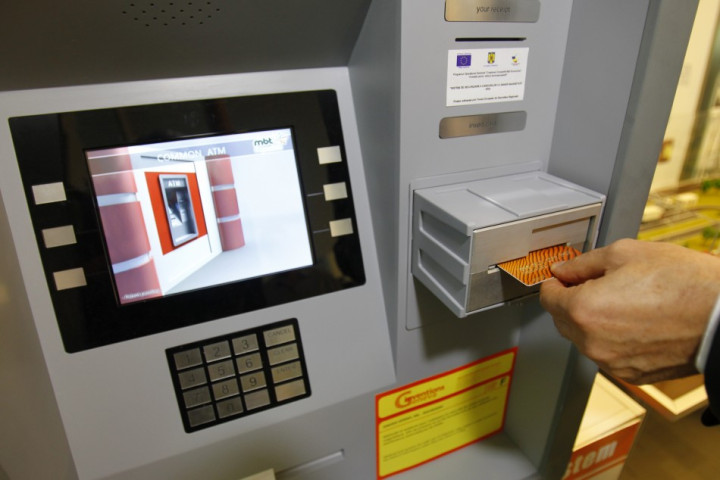 Valentin Boanta, 33, is currently serving a five year prison sentence for manufacturing and selling devices used for "skimming" ATMs.
In skimming, criminals place a special card reader inside the ATM itself so that when you insert your bank card, data on the magnetic strip is recorded or "skimmed", giving thieves your account number and sort code. However, Boanta's device, named the Secure Revolving System (SRS) allows you to insert the card length ways before rotating it while it's inside the ATM, meaning that skimmers can't read the information on the strip. When you have finished your transaction, the card is rotated back around and returned to you as normal.
"Crime was like a drug for me," Boanta told Reuters. "After I was caught, I was happy I escaped from this adrenaline addiction. The other part, in which I started to develop security solutions, started to emerge.
"All ATMs have ageing designs so they are prone to vulnerability, they are a very weak side of the banking industry. Every ATM can be penetrated through a skimming crime. My security solution, SRS, makes an ATM unbreachable."
The SRS can be installed on any ATM. Though designed by Boanta, it's been funded and developed by Bucharest technology firm MB Telecom and earlier this year won an award at the International Exhibition of Inventions.
MB Telecom said the SRS will be available soon but did not specify how much it will cost.
Despite the SRS, Romania has a global reputation for information theft and cyber-crime.
In an interview with French newspaper Le Monde, Mark Gitenstein, former American ambassador to Romania, said that in 2012, $1 billion (£655 million) was stolen from US bank accounts by Romanian criminals.
In its yearly Data Breach Report, US mobile operator Verizon reported that Romanian criminals were responsible for 28% of the 47,000 cases of personal data theft it investigated, second only to China, which accounted for 30% of cases.
Though the SRS will prevent skimming, a global ring of criminals operating in 27 different countries recently managed to steal $45m from ATMs by hacking credit card processing companies and increasing the withdrawal limit on dummy bank cards.
Hackers accessed two credit card control companies before increasing the balance and withdrawal limit on MasterCard debit cards issued by the Bank of Muscat in Oman and National Bank of Ras Al-Khaimah (also known as RakBank) in the United Arab Emirates.
The account details were then sent to gangs of "cashers" in dozens of countries who then encoded the information on magnetic-stripe cards, enabling them to withdraw millions of dollars in a matter of hours.