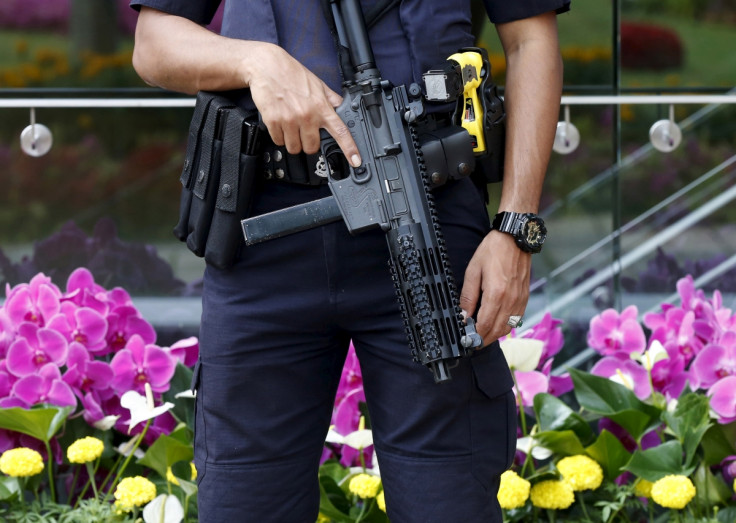 Australia has issued a security alert on Malaysia's capital city of Kuala Lumpur. In a travel advisory issued on 21 February, it said terrorists may be planning attacks in and around Kuala Lumpur.
The travel alert did not go down well in Malaysia. Its Foreign Ministry spokesperson said it noted the travel advisories and would keep foreign missions informed on security developments. Its spokesperson went further: "We also acknowledge the fact that foreign missions are at liberty to provide their own assessment of the security situation in their host countries albeit the fact that it may not be accurate or gives a true reflection of the situation."
It is not immediately known on what basis the travel alert was issued by Australia and whether the Australian government had shared this any intelligence gathered with its counterparts in Malaysia.
"The attacks could be indiscriminate and may target Western interests or locations frequented by Westerners. You should be particularly vigilant at this time," the Australian government's Department of Foreign Affairs and Trade said in its advisory.
It advised citizens to exercise normal safety precautions in Malaysia overall. "Exercise common sense and look out for suspicious behaviour, as you would in Australia," the statement added.
It added that there is an ongoing threat of terrorism in Malaysia, including Kuala Lumpur and other major cities. "Attacks could be indiscriminate and may affect locations frequented by Westerners. It further noted that Malaysian authorities had made a number of arrests of persons allegedly involved in planning attacks, including against entertainment venues in Kuala Lumpur."
The travel advisory also maintained an earlier advice that Australians avoid all travel to the coastal resorts of eastern Sabah, the east Malaysian state on the island of Borneo. It said this includes islands, dive sites and associated tourist facilities due to the continued high threat of kidnapping in the area.
It said information indicates there is a continuing threat of attacks by armed insurgents in or around the coastal regions of eastern Sabah. "The kidnapping threat is highest in the area between the towns of Sandakan and Tawau due to its proximity to the Sulu archipelago in the southern Philippines.
Malaysia's Tourism and Culture Minister Nazri Aziz noted that practice of issuing a travel advisory is "not abnormal" and that local authorities were working around the clock to beef up security amid reports of potential terror attacks. "Although it is within their right to warn their citizens, we give our assurance that our country is safe, security is tight," Nazri told Malay Mail.
He noted that in 2015, despite the floods, haze and other issues 26 million tourists visited Malaysia. The numbers are expected to increase this year, the minister added.
Similarly, Kuala Lumpur Police Chief Commissioner Tajuddin Md Isa said that there were no indications of any imminent attacks by terrorists. He told The Star newspaper: "We have not received any intelligence to indicate a terror threat. We are on constant vigilance and security has been increased over the past few months. The city is safe from any terror threat so far."
Malaysia raised its security alert following the 14 January terror attacks in Jakarta, the capital of neighbour Indonesia that saw eight people killed.