Australian Senator Cory Bernardi said Abdullah Kurdi, the father of drowned Syrian toddler Aylan is to be blamed for the death of the three-old-old boy in the Aegean sea. Kurdi, 40, lost his sons, Aylan and five-year old Galip, as well as his wife Reham when they drowned after trying to leave Turkey to enter Europe.
The picture of Aylan lying face down and lifeless on the beach in Bodrum shocked the world and triggered more countries to open their doors to refugees fleeing from war torn countries.
Speaking in the Senate earlier this week against a motion to resettle an additional 20,000 Syrian and Iraqi refugees, Bernadi accused Kurdi of trying to leave Turkey so the boys could get dental treatment.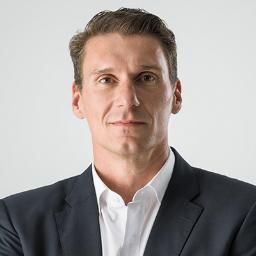 "The fact remains that that terrible image was not brought about by recent events in Syria or Iraq. That boy and his family had lived in Turkey for three years. The money for that boy's father to pay the people smugglers was sent from Canada.
"The father sent them on that boat so the father could get dental treatment. They were in no fear, they were in no persecution and they were in no danger in Turkey," Bernardi told the Senate, according to Australian newspapers.
He conceded that Aylan's death was a tragedy but said: "People were drowning at sea because of the incentives that were being provided by their cockamamie humanitarian ethos. It is much more humane for people to go through an orderly migration programme, to be put in place where they are safe and where they do not have to take such tempting things."
The politician said Australia needed an ordered migration system and could not simply open its borders to anyone.
"Many of these people have been very safely ensconced, working and housed in places like Turkey for many years. This seems to me to be becoming an opportunistic cycle which is masking the true humanitarian need that is the responsibility of all western nations."
Bernardi's comments drew strong criticism from politicians in Australia, including Foreign Minister Julie Bishop who told Sky News: "I don't believe he could be referring to those fleeing Syria. People fleeing Syria are fleeing from the most diabolical circumstances."
Kurdi has since returned to Kobani, his hometown in Syria to bury his family. He has now vowed to remain there to fight Islamic State (Isis).