Abdullah Kurdi, the father of Aylan Kurdi whose death in the Aegean Sea shocked the world into action over Syria's refugee crisis, has said he will remain in his native Kobani to fight the Islamic State (Isis) forces that destroyed his family life.
In an exclusive interview with Newsweek Europe, Kurdi, who recently returned to Kobane on Syria's Turkish frontier to bury his wife and two children, has said he will stay in the battered town to be close to his loved ones. "I can't leave Kobani," he told the publication. "I want to be close to my family's grave, to be able to visit them every day."
Kurdi, 40, and the sole survivor of the tragedy off the Turkish coastline at Bodrum that claimed the lives of Aylan, his five-year-old brother Galip and their mother Reham, said: "I feel like I have lost everything, that my life is over but I must fight and struggle for what's left."
One of Kurdi's friends, Dorpec Kobane, said he had sat with Kurdi as they observed mourning traditions and that the former hairdresser had been left sad and exhausted by his loss.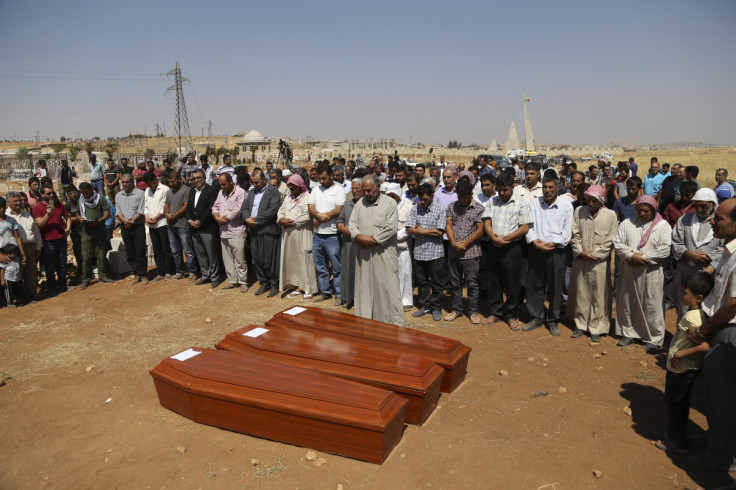 "There are no jobs in Kobani and I do not know where to start to make myself a living," Kurdi said. "I don't even know if I will be able to survive or live, I must take it day by day."
Kurdi, Aylan, Galip and Reham returned to Kobani from the Syrian capital Damascus at the outset of Syria's bloody civil war four years go. They lived in Kobani for three years before war finally found them again. They fled to Turkey as IS began its brutal assault on the border town, living in Istanbul as refugees before trying to reach Kos from where they had hoped finally to reach Germany.
The members of the Kurdi family that remain in war-torn Kobani now mourn the loss of 14 members of their family, taken from them in just a few short months: the two small boys and their mother who died in search of a better life and 11 others left in the wake of IS's second bloody assault on Kobani in June.
Kurdi said he would dedicate himself to the beleaguered town which he and his children could not escape. "People have offered me help, but that help should not go to me," he explained. "It should go to all in Kobani, to everyone living here."