Elvis isn't dead; he's alive and well in the small town of Parkes in Australia. Many incarnations of the the King of Rock'n'Roll boarded the Elvis Express at Sydney's Central Station, bound for the annual Parkes Elvis Festival.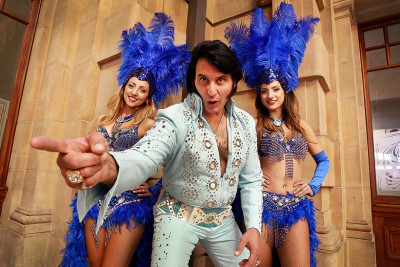 The festival features performances from tribute artists, Elvis and Priscilla lookalike contests, a street parade and – of course – lots of fans wearing familiar Elvis looks from across his career (not many fans go for the tight leather comeback look – most plump for the white Vegas jumpsuit). Now in its 24th year, the festival is timed to coincide with Elvis's birthday on 8 January. This year's festival is themed around Presley's film Fun In Acapulco, set in Mexico.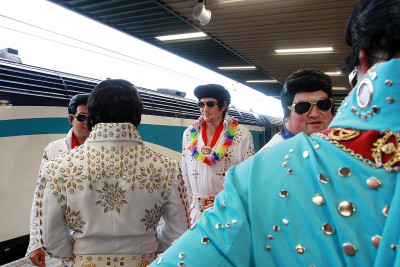 About 20,000 people are expected to attend the festival, nearly tripling the population of Parkes, a town whose other claim to fame is the radio telescope that played a vital role in the 1969 Apollo 11 moon landing, as seen in the film The Dish.