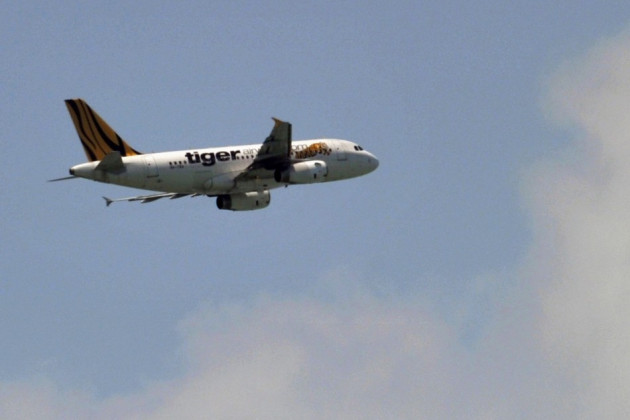 An Australian passenger who was arrested for swearing on a Tiger Airways flight to Singapore will not face the cane, the Department of Foreign Affairs and Trade has confirmed.
Bruce Griffiths, 47, of Perth, was arrested when his flight landed at Changi airport after he was involved in an altercation with a fellow passenger.
The maritime worker was charged by Singapore officials under the country's strict "outrage of modesty" laws.
The 47-year-old was arrested for using perverse language and treating a woman with disrespect. Singaporean law is imposed on inbound flights on Singaporean airlines.
It was feared the charge could result in 24 lashes for Griffiths, a penalty that Amnesty International believes should be considered as a form of torture. Caning was routine as a punishment in Singapore, Malaysia and Indonesia, it said.
The Singapore government said, however, that he would not be caned.
A department spokesperson said: "Officials from the Australian High Commission in Singapore are providing consular assistance to a 47-year-old man from [Western Australia].
"Police have advised that the man is not facing charges which are punishable by caning."
Griffiths admitted to swearing at the passenger, but only in retaliation for abuse aimed towards him.
His colleague, Bjorn Thomson, described the incident. He said: "A lady wanted to get up to go to the toilet.
"Bruce stood up and the guy was asleep beside him. The guy swore at Bruce for waking him up so Bruce swore back. There was an exchange and it was a mutual exchange."
Another passenger, however, claimed Griffiths became disruptive after drinking throughout the five-hour flight. He also racially taunted one passenger, said the witness.
In 2010, Swiss national Oliver Fricker was sentenced to five months in jail and three lashes of the cane after pleading guilty to scrawling graffiti on two metro train carriages.
In 1994, American Michael Fay, 18, was sentenced to four cane strokes for theft and vandalism despite pleas from the president, Bill Clinton, for leniency.