When 17-year-old Charles Levi started taking selfies "out of boredom," little did he know it would change his life forever, setting hin on the road to international stardom.
The Australian school boy's selfies were spotted on Instagram by a talent scout at Chadwick modeling agency who immediately signed him up to their agency.
The year 11 student at St Philip's Christian College Waratah, Australia said he was approached by a local photographer, Michelle Lobb, who asked him to participate in a shoot after seeing his selfies on Instagram.
He then gained the confidence to approach a Sydney photographer named Richard Sawyer over social media to ask for a photography opportunity.
Commenting on Levi's noticeable resemblance to Hollywood star Leonardo DiCaprio, Sawyer, wrote back saying: "Young Leo is that you?"
"It was great to finally meet Richard because I had been really loving his photographic work for ages, and I went to his Sydney home and we had a portrait shoot and it was a really fun time, heaps chilled," explained the 17-year-old.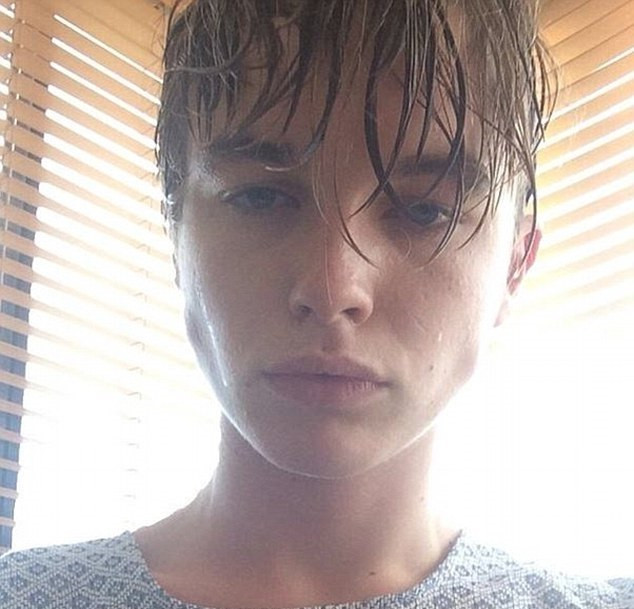 The teenager then shared the images from the shoot on his Instagram page, receiving almost 100 likes. His images were also spotted by Jaime McHugh from the Chadwick Modeling agency.
McHugh wrote back saying: "Hey Charles, you've got a great look, send me an email at... if you're interested in modelling!"
Describing the opportunity that was presented to him, Levi said: "I was stoked and so surprised that I was going to be signed to the agency.
"It felt kind of surreal when I got signed, because you wouldn't expect to get signed on your first trip to the agency.
"I would never have thought my mechanism of social networking with friends would become the tool that got me signed to my agency," he added.
"But I guess things are changing as technology evolves. In contrast to other big models like Kate Moss who got found at an airport, you can really put yourself out there with social media nowadays."
Describing his sudden rise to fame he said: "I'm finding it kind of strange being in the limelight really, it's pretty awesome and everything - it's a great experience and great way to meet new creative people."
Since being signed, Charles has taken part in four photo shoots including one for the international men's fashion magazine F**king Young.
But finishing his schooling remains his priority, with the young man even requesting for his next shoots to be scheduled in his holidays so they don't interfere with his work.
"My plan for the future is to hopefully get into a university down in Sydney so I can study there, or perhaps even taking a gap year to have a go at modelling and to see where it goes," he said.