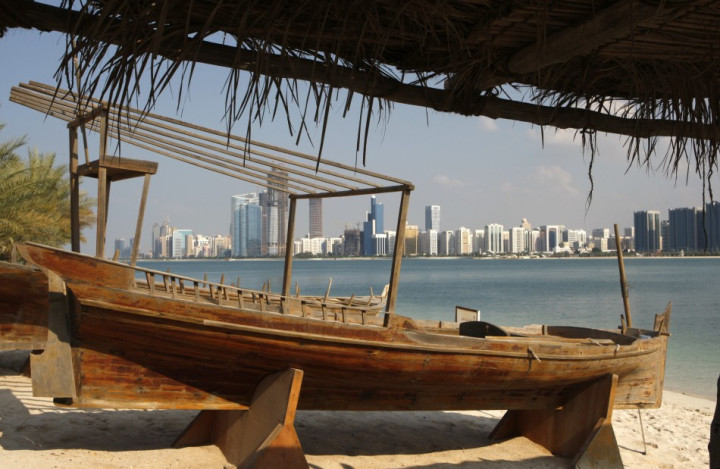 An Australian woman has been jailed in Abu Dhabi in the United Arab Emirates for posting "bad words" on Facebook.
Jodi Magi, 39, uploaded a photo of a car in her apartment block parked across two disabled parking spaces to the social media website in February, with the number plates of the vehicle blacked out to conceal the identity of the owner, Australian state broadcaster ABC said.
She was reported to police for the image and was told by authorities that she had been found guilty of "writing bad words on social media about a person" and that she would be deported from the country.
Magi, who has lived in the UAE since 2012, was detained by police and spent the night of 13 July in jail after reportedly being forced to sign multiple untranslated Arabic documents.
"I have zero idea. I used the internet," she told ABC before she was jailed.
"They were about to put me in the male lock-up and then they turned me away and no one knows what to do with me.
"No one is talking to me. No is telling me what is going on."
Magi claimed the Australian embassy in Abu Dhabi had not provided any assistance apart from telling her to get a lawyer.
"I'm not sure if it was me being naive. I was under the impression that embassies were in countries to help the citizens in times of difficulty," she said.
"But from my experience it seems that their job here seems to be to generate business and they have no interest in anything other than that."
But Australia's Department of Foreign Affairs and Trade (DFAT) released a statement on 14 July saying the 39-year-old had been receiving consular assistance since May.
"Since 25 May, the Department of Foreign Affairs and Trade has been providing consular assistance to an Australian woman, Ms Jodi Magi, in the United Arab Emirates after she was sentenced for a cybercrimes offence," a DFAT spokeswoman was quoted as saying by the Sydney Morning Herald.
"Consular officials have provided all appropriate consular assistance to Ms Magi, in line with the Consular Services Charter, and have kept in close touch with Ms Magi, her husband and her lawyer."
It is unclear how long Magi will be detained by Abu Dhabi authorities.