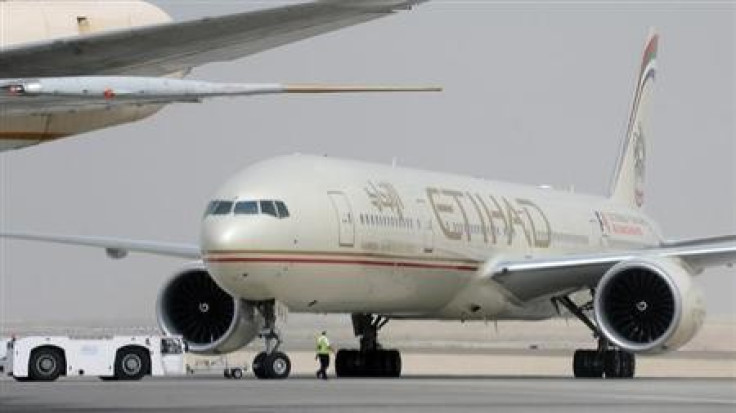 An Etihad Airways flight from Cairo to Abu Dhabi was diverted to an air base in Dubai after a security alert, the airline confirmed on Sunday (10 May).
"Passengers from Etihad Airways' diverted flight EY650 have disembarked from the aircraft at Al Minhad Air Base in Dubai," Etihad Airways said in a statement to Al Arabiya News.
"They will be security screened in the terminal before transferring by coach with their luggage to Abu Dhabi International Airport. Etihad Airways will release further information as soon as it is available."
The security alert came two hours and 10 minutes into the flight.
Security officers failed to find anything suspicious on board the plane that was carrying a total of 128 passengers and seven crew-members on board.
"Etihad Airways will never compromise the safety and security of its aircraft," said an Etihad Airline spokesman, reported The National.
State news agency Wam reported that an investigation is underway, as confirmed by the General Civil Aviation Authority.
The news follows a similar incident from 3 May when an Air Arabia flight was also diverted to Dubai after a bomb scare.
The Air Arabia flight from Kuwait to Sharjah was diverted to the Al Minhad Air Base in Dubai when a passenger on board warned of a bomb on the plane.
The airline, however, said the landing was triggered by an unruly passenger.
"On May 3, Air Arabia flight G9128 from Kuwait to Sharjah was diverted to Minhad Airport in Dubai following instructions from the Air Traffic Control due to an unruly passenger onboard," said an airline spokesperson.
"The flight landed safely and authorities are currently holding necessary investigation."