As parents prepare for the start of the September term, Marks & Spencer have made it one step easier for those with autistic children to get ready for school with their "Easy Dressing" range created in collaboration with the National Autistic Society. The range, designed for children to gain independence through dressing themselves, has made a number of hidden changes to items like shirts and trousers so that whilst they do not appear to be any different, they are far easier to manage.
With over 70% of autistic children now receiving a mainstream school education and wearing a standardised uniform daily, there is a growing need to provide an alternative that allows children to put their own clothes on in the morning.
Buttonless shirts and zipless trousers, without back pockets or itching labels, are available for children aged two to 16, as well as long-sleeved polo shirts to wear with a tie and and easy-wear elasticated skirts, all priced between £8 and £17.
The idea was born after M&S launched a product development campaign, Inventors Wanted, and the majority of the feedback asked for products that catered for those who struggle with clothing, particularly relating to children on the autism spectrum.
Working with the National Autistic Society, M&S visited the Helen Allison school in Meopham, Kent, and asked the autistic students to work with the designers and tell them what they did and don't like about clothes. The biggest problems were fiddly fastenings and scratchy labels, and these were all addressed and altered for the Easy Dressing prototypes that were first finished back in March and returned to the students to try.
One student commented saying: "The fabric on the shirt feels soft and I like the style of it. I also like the style of the trousers, of it having buttons on it, even though you just slip the trousers on."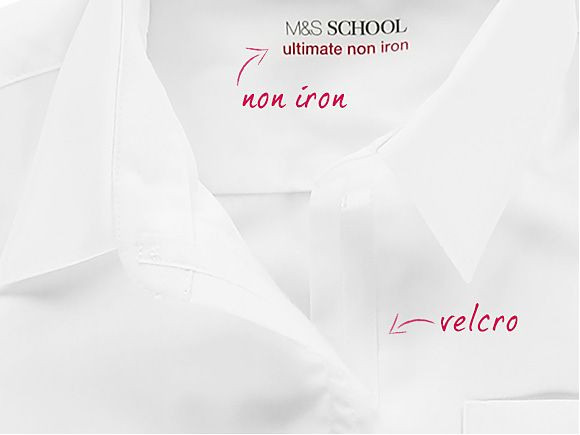 Charlotte Hunt, product technologist for M&S, said that the experience of working with the children was invaluable. "Through working with the National Autistic Society and their partners we were able to tap into their expertise to understand the needs of autistic children and what may make finding, and putting on, school uniform difficult, or challenging. It sometimes takes extra time getting dressed in the morning or after PE, and many children can feel really uncomfortable in their clothes."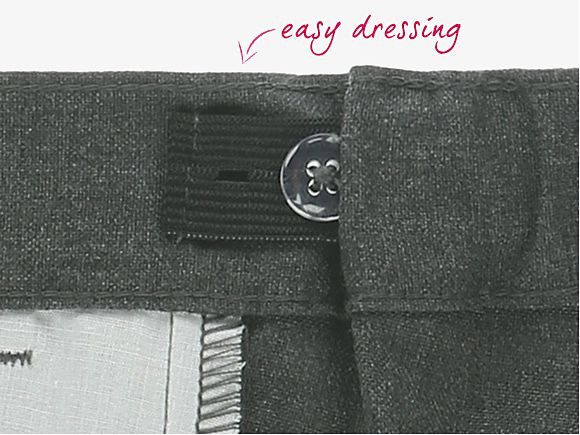 Mark Lever, chief executive of the National Autistic Society, said: "We are thrilled to be working in partnership with a household name like M&S. Parents often tell us how sensory sensitivity can mean that children don't like putting their uniform on, which can even make them reluctant to go to school. Many parents have had to scour specialist shops for everyday items that other families are able to buy easily from mainstream outlets."
The Easy Dressing range has proved extremely popular already with over 6,000 people signing up to register their interest prior to the launch of the collection.
"More than one in a hundred people are autistic in the UK," Lever commented "that's around 120,000 school-age children – and they deserve to have the same choices as everyone else. When a famous retailer like M&S leads the way like this, we're sure that others will follow their inspiring example."
This is not the first time the high street retailer has worked with parents to create specialist designs for children with special needs. In February this year, the design team took up the request from a mother of a child with cerebral palsy and designed a range of baby grows that were easier to put on, with additions like long sleeves for comfort. These items are now part of their permanent range and cost between £3 and £7 which is far less than most specialist designed clothing.
The range is available to buy online and in store now and Marks and Spencer are donating 10% of all sales back to the National Autistic Society.