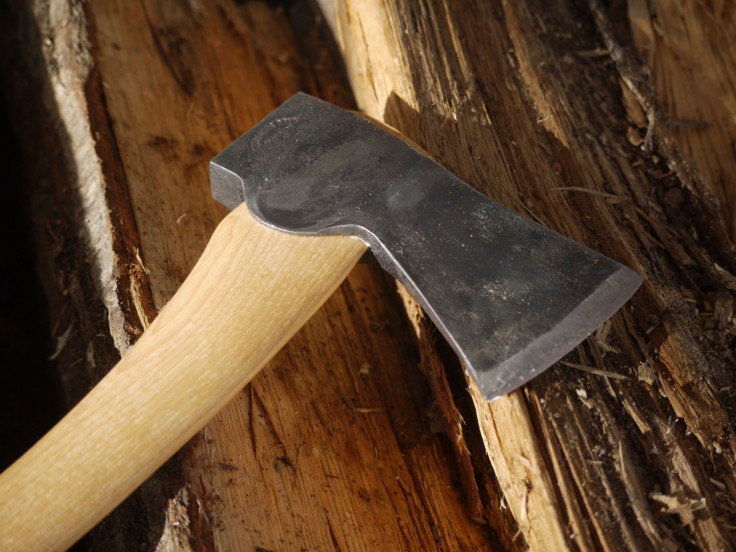 Russian officials say a teenager armed with an axe has attacked fellow students at a school in southern Siberia, wounding five children and their teacher.
Russia's Investigative Committee said the ninth-grader entered a class during a lesson Friday and attacked seventh-graders and their teacher. He ignited a firebomb in the class and tried to kill himself before being apprehended.
The attacker opened the door and threw the petrol bomb inside, starting a fire and causing panic. The teacher then tried to protect the children in the class and confronted the attacker, who hit her with the axe before attacking the students.
According to RT, citing a Telegram news channel Mash, one student who witnessed the attack said: "We were having a lesson, then someone stormed the classroom and threw a bottle [a Molotov cocktail]. It exploded and the curtains caught fire, the class ran out. It was a nightmare!"
The witness saw one student knocked down and hit in the head with an axe several times, and another being slashed in the face. The class teacher tried to shield the students and was struck in the head.
The attacker has been hospitalized and an official probe has been launched. His motives weren't immediately clear.
The attack happened in Sosnovy Bor on the outskirts of Ulan-Ude, the regional capital of Buryatia, a region near the Russia-Mongolia border.
It's the second attack on a school this week. Two teenagers stabbed children and their teacher with knives Monday, wounding 15 people, and then attempted to kill each other but were detained.
In another shocking attack on 1 November, a Russian teen killed his teacher and uploaded a picture of himself posing with the corpse to social media before killing himself with a circular saw.