I hope the Azeri government is paying Simon Clegg well to organise its latest farcical attempt to whitewash its reputation in the international arena. Because he is going over and above what the autocrat President Ilham Aliyev will be expecting of the senior figure in British sports.
Clegg, who helped to bring the 2012 Olympic Games to London, was brought in by the Aliyev regime as chief operating officer of the 2015 European Games – the first of its kind and at a cost of £4bn, including paying the 50 national teams for their participation – in the Azeri capital, Baku.
When appearing on BBC Radio 4's Today programme to mark 100 days until the Games, Clegg was half-heartedly challenged by the interviewer about human rights abuses in Azerbaijan, which he answered with diversionary drivel about the "developing" country.
"You've lived there for a year, what are your observations?" asked the BBC interviewer, as though the Azeri government plucks prisoners from their cells and beats them on the streets of Baku for all to see; as though there is little public dissent because everyone is so happy with the regime.
"I'm aware of what's been written. My observation is that Azerbaijan is a dynamic and rapidly developing country," Clegg said, pitiably, when offered the chance to speak out against the abuses.
"I think hosting the European Games embodies all the progress that this country has made since its independence from the Soviet Union just 23 years ago and demonstrates the exciting potential of this amazing country."
Aliyev and his regime of plutocrats know all about the "exciting potential" of Azerbaijan - and are allegedly expropriating its vast resource wealth into their own pockets and smashing any brave activists who point this out.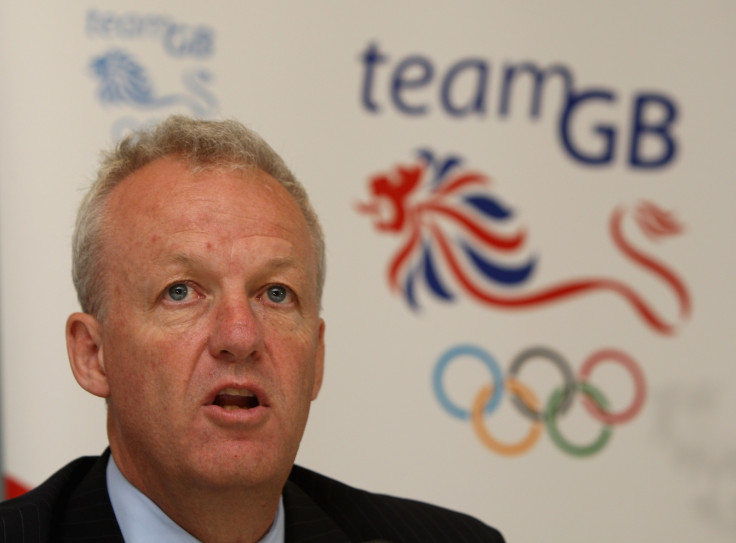 Working for a 'mafia boss'
The president, who took over from his father and has won two controversial elections, the last of which in 2008 he got 87% of the votes cast, denies allegations of corruption. But a leaked US diplomatic cable, revealed by Wikileaks, shows American officials comparing him to a mafia boss. If anybody knows what Aliyev is up to, it would be the country that brought us the NSA.
The abuses of the Azerbaijani people and their country by a corrupted elite is well documented outside of the country itself. Human rights organisations are reporting a increase in the suppressing of dissent during the build-up to the Games as Aliyev looks to keep a lid on criticism.
According to human rights group Amnesty International, there are at least 22 prisoners of conscience awaiting trial in Azerbaijan on "trumped-up charges ranging from fraud and embezzlement to abuse of drugs and even treason".
Among them is Leyla Yunus, a 60-year-old Azeri and prominent critic of the Aliyev regime, who has been detained since July 2014 after calling for a boycott of the European Games over the country's human rights abuses.
"Ms Yunus told her lawyer that a warden dragged her from her cell to an empty room where she was thrown on the ground and kicked," Amnesty said.
"On another occasion a group of men made sexually threatening gestures towards her. She has spent the last six months in prison awaiting trial where the harsh conditions have aggravated her health problems. She suffers from diabetes and hepatitis C.
"Yunus has been charged with treason, conducting illegal business, tax evasion, abuse of authority, fraud and forgery. These trumped-up and politically-motivated charges were the result of new regulations brought in by the government to allow them to arbitrarily shut down NGOs and imprison their leaders."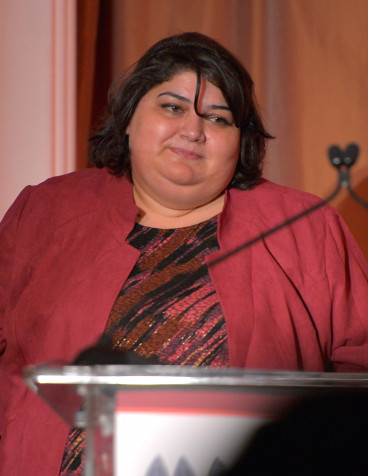 Another is the investigative journalist Khadija Ismayilova, who after exploring financial links between the Aliyevs and construction work taking place in Baku was detained in December on the absurd charge of "inciting a former colleague to suicide".
Spies had also bugged her home with secret cameras. A sex tape of Ismayilova and her boyfriend was leaked to try and blackmail her into keeping quiet about the business dealings of the Aliyev family and her reports on government abuses.
Prisoners have been beaten and denied treatment, human rights groups say. Political protests are brutally broken up by the police. The government's critics are harassed. Transparency International ranks it among the most corrupt countries in the world.
All of which is why the Aliyev regime invests so much money and effort into laundering its sullied reputation. And it is precisely why they're holding the 2015 European Games, the latest offensive against the true image of Azerbaijan shown in the Western world.
The problem is not necessarily with holding the European Games in Baku. Participating athletes and the ordinary Azeris who go to watch them will undoubtedly relish the event. But it is incumbent on those organising it and taking part to use their privileged positions with integrity.
So they should be using their platform to shine more light on the abuses committed by the Aliyev regime, on those individuals who are suffering, and on the need for the authorities to respect the fundamental rights of the population they are supposed to serve.
In an interview with IBTimes UK in August 2014, Clegg said he was "not going to be dragged in to wider political issues that actually, if they are to be asked, are to be asked of politicians not of people being responsible for delivering a sporting event".
He added that "the president's vision in terms of what can be delivered for his country through sport is why I'm here and I absolutely buy into that. I'm very happy to be here."
Clegg is just the latest Western tool of the Aliyev government. Tony Blair, the former British prime minister known for his penchant for working with repressive regimes, is advising Azerbaijan on its controversial gas pipeline to Italy. And Freud Communications, run by the great-grandson of Sigmund and former son-in-law of Rupert Murdoch, Matthew Freud, has done PR work for Aliyev's daughter Leyla.
Some of the Baku 2015 organisers and athletes may yet take a bold and honourable approach to the controversial Games. But a coy Clegg, who I sincerely doubt actually wants to see human rights abuses in Azerbaijan, has not yet done so. On his past form, I doubt he will either.