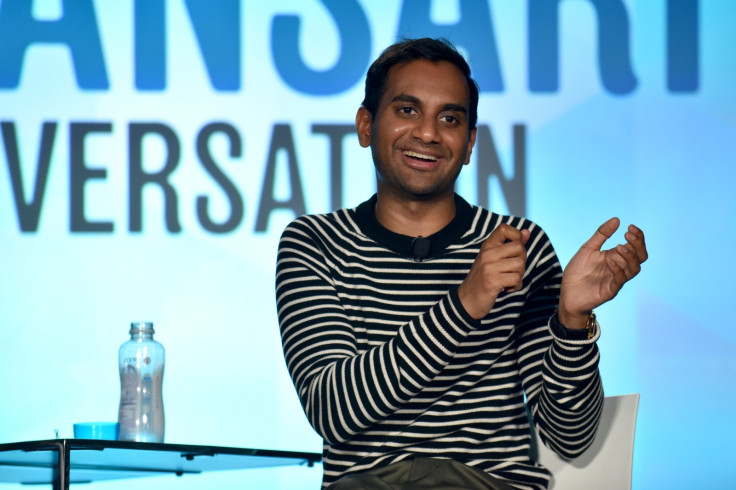 Aziz Ansari has decided to swap his mobile's web browser for books. The comedian has deleted social media apps and the web browser from his phone in a bid to stop wasting time on useless information.
In an interview with GQ magazine, the Master Of None star explained that more than learning new things, people surf the net to see new things that they forget soon after. "You get addicted to that feeling. You're not going to be able to control yourself. So the only way to fight that is to take yourself out of the equation and remove all these things," he said.
"When I first took the browser off my phone, I'm like, [gasp] How am I gonna look stuff up? But most of the s**t you look up, it's not stuff you need to know. All those websites you read while you're in a cab, you don't need to look at any of that stuff. It's better to just sit and be in your own head for a minute."
Instead of spending time on websites, Ansari has been reading more books and claims the hiatus from the World Wide Web is working in his favour. "I've been doing it for a couple months, and it's worked. I'm reading, like, three books right now. I'm putting something in my mind. It feels so much better than just reading the Internet and not remembering anything," he said.
In an age where executive orders are informally announced on Twitter well before the ink on the page dries, the 34-year-old is happy that his break from the internet is keeping "sensationalised" news away.
"I was reading all this Trump stuff and it doesn't feel like we're reading news for the reason we used to, which was to get a better sense of what's going on in the world and to enrich yourself by being aware," he explained. "It seems like we're reading wrestling rumours. It's like reading about what happened on Monday Night Raw."
Also read: Will Big Bang Theory crossover with Young Sheldon in future episodes?
Ansari believes that by taking himself out of the mix, he is "not infected with this toxicity all the time".
"If something real is going down, I'll find out about it. I'm not choosing ignorance. I'm choosing to not watch wrestling."
In the mean time, the producer-director is riding on the success of season 2 of Master Of None. The Netflix show has been extended for another season, but Ansari has no plans to rush it. "I need a minute to refill my notebook. My life has not progressed enough for me to write season three yet," he said.