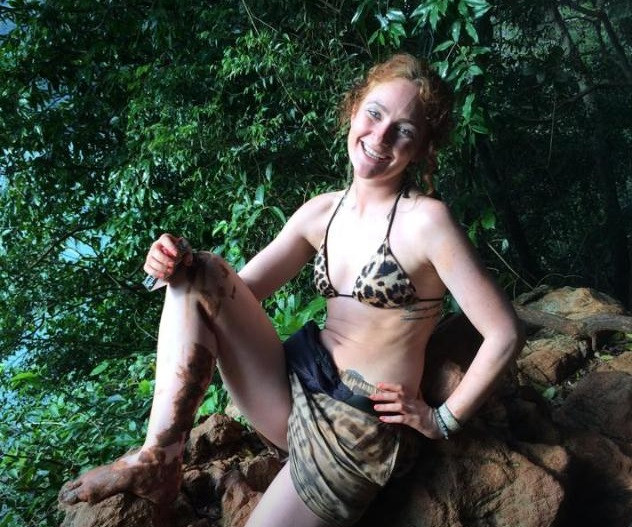 A British-Irish backpacker who was murdered in the Indian state of Goa was gang-raped before she was killed, her family lawyer has claimed.
Danielle McLaughlin, from Buncrana, County Donegal, attended a Holi celebration on Palolem beach on Monday (13 March) but was found dead the next day with police saying that she had been raped and strangled.
Police have also stated that her face was slashed with a broken bottle during, or after the attack, and they have charged Goa local Vikas Bhagat, 23, with murdering and raping her, as well as 20 thefts against tourists.
Now family lawyer Vikram Varma has claimed that Bhagat was not strong enough to overcome McLaughlin on his own and must have been assisted by at least one other person.
He told the MailOnline: "Bhagat's story is that he was alone with Danielle which is doubtful. There has to be more than one person involved. I have no doubt.
"He would not have been able to overpower Danielle on his own. I have a feeling that it was more than one person but we have to verify everything with evidence."
It has been reported that McLaughlin was pictured appearing to hold hands with a local taxi driver in the hours before her death.
The man, named by the MailOnline as Rajesh Sarokomart Panth, has denied any involvement in her death and said McLaughlin had helped him up off the floor which is why they were pictured holding hands.
The taxi driver is believed to be one of six men questioned by police in the Indian state over her rape and murder.
The former Liverpool university student was found naked in a pool of blood having been raped and strangled in a farmer's field between the Palolem and Agonda beaches.
Her face had reportedly been mutilated in an attempt to conceal the crime with authorities in Goa telling media that Bhagat has already confessed to murder, but not to sexual assault.
Concerns have also been raised about the police investigation. On a Facebook page named Justice for Danielle McLaughlin, friends say they spotted dozens of police officers trample through the crime scene, potentially contaminating any evidence.