Calvin Harris isn't exactly a fan of his ex-girlfriend Taylor Swift after slamming her on Twitter last year and getting her arch nemesis Katy Perry to feature on his hit track Feels, so applauding her latest music endeavours at the MTV VMAs isn't to be expected.
The world famous DJ and producer didn't seem too impressed by the unveiling of Taylor's new music video for Look What You Made Me Do at the event on Sunday evening (27 August), and could be seen ignoring the controversial clip whilst failing to clap for it when it concluded.
Whether he took in Taylor's reference to him is remains to be seen, but it's known that the pair haven't kissed and made up since he denied she wrote his hit This is What You Came For.
Her authorship was later revealed after their relationship ended, though she originally used the moniker Nils Sjöberg in the songwriting credits before she changed her mind and wanted it to be public.
Harris, 33, tweeted at the time: "I wrote the music, produced the song, arranged it and cut the vocals though. And initially she wanted it kept secret, hence the pseudonym."
He added: "Hurtful to me at this point that her and her team would go so far out of their way to try and make ME look bad at this stage though."
He went on to address Taylor's ephemeral romance with actor Tom Hiddleston, continuing: "I figure if you're happy in your new relationship you should focus on that instead of trying to tear your ex bf down for something to do."
So it's no surprise that Calvin didn't jump out of his seat and throw roses at the stage once the video ended on Sunday night.
The pair broke up after 15 months of dating in June 2016, and there doesn't seem to be any love lost between them.
Taylor, 27 – who is now dating private British actor Joe Alwyn – mocked various public perceptions of herself in her new music single from upcoming album Reputation.
She takes a swipe at the haters and pokes fun at her "reputation" as a serial monogamist in the satirical video, and makes digs at her ex Hiddleston and 'frenemy' Perry along with some stabs at Kim Kardashian.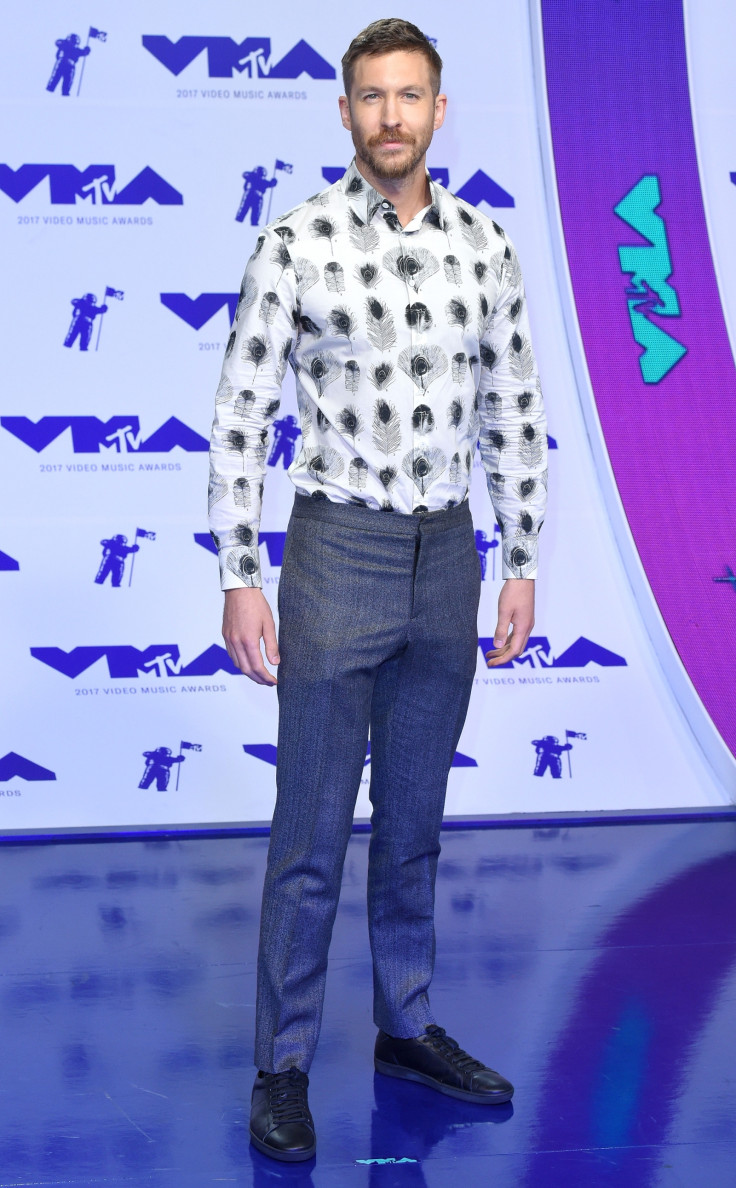 A tombstone featured in the video bears the name of the aforementioned pseudonym Nils Sjöberg used for Harris, while another message had a quote from Shakespeare's Julius Caesar, "Et Tu Brute" – a Latin sentence meaning "Even you, Brutus?". This is often used to express shock after being betrayed or backstabbed by a friend.
Viewers were quick to comment on the debacle, with one person tweeting: "Shoutout to Harry Styles, Calvin Harris and Tom Hiddleston. Y'all really dodged a bullet #LookWhatYouMadeMeDo #VMAs".
Another wrote: "taylor swift can drag herself better than kanye west, calvin harris, kim kardashian, and katy perry all together #LWYMMDvideo" as a third put: "Taylor Swift should've been the bigger person and made a ton of happy bangers like Calvin Harris did. Just sayin' ‍♀️".
Watch Taylor's new video in full below.