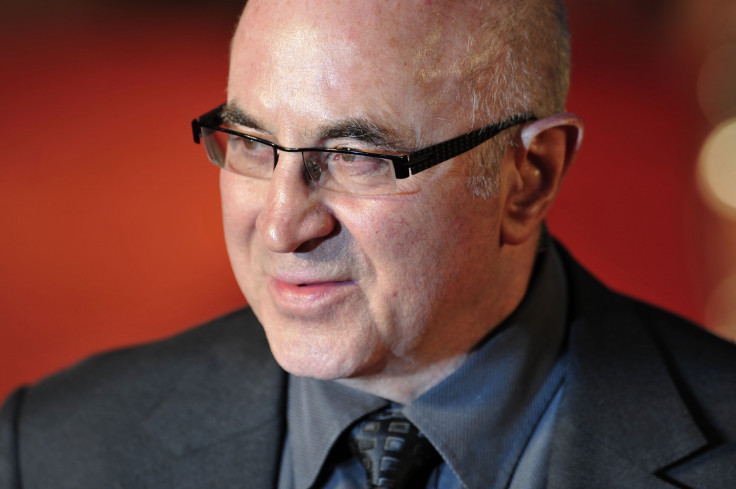 Bafta has explained its decision to leave out late actor Bob Hoskins from its In Memoriam segment during the awards ceremony on Sunday 8 February.
The organisers were criticised for not mentioning the much-loved actor, who died in April 2014 aged 71, during the traditional part of the show in which they pay tribute to people in the world of film who have died in the past year.
Bafta insists it did not snub the Oscar-nominated actor, who appeared in films such as The Long Good Friday and Who Framed Roger Rabbit, but that it previously paid tribute to him at last year's British Academy Television Awards.
A spokesperson added: "Due to the timing of his death in April last year, and the fact that his credits included television as well as film [he was Bafta-nominated for Pennies From Heaven in 1979], Bob Hoskins was included in the televised obituaries package at the British Academy Television Awards last year.
"Bafta features individuals in televised obituaries only once, sadly due to the number of people we'd like to recognise at any one time, and that means difficult decisions have to be made as to which ceremony they should be included in. As Bob died in April last year, just before the television awards, we felt it was right to remember his wonderful career then, rather than wait until last night's film awards."
Organisers assured Hoskins' name was featured in the In Memoriam section of the souvenir brochure handed out to everyone who attended the ceremony and an online obituary is available on its website.
Hoskins retired from acting in 2012 after being diagnosed with Parkinson's disease.
Boyhood was the big winner of the night, taking home best film, best director for Richard Linklater and best supporting actress for Patricia Arquette.
Eddie Redmayne took the best actor award for his portrayal of Stephen Hawking in The Theory of Everything, which also won the award for outstanding British film.