Bahrain Democracy Activist Maryam Al-Khawaja Arrested in the Gulf State
Pro-democracy activist charged with insulting the king and assaulting police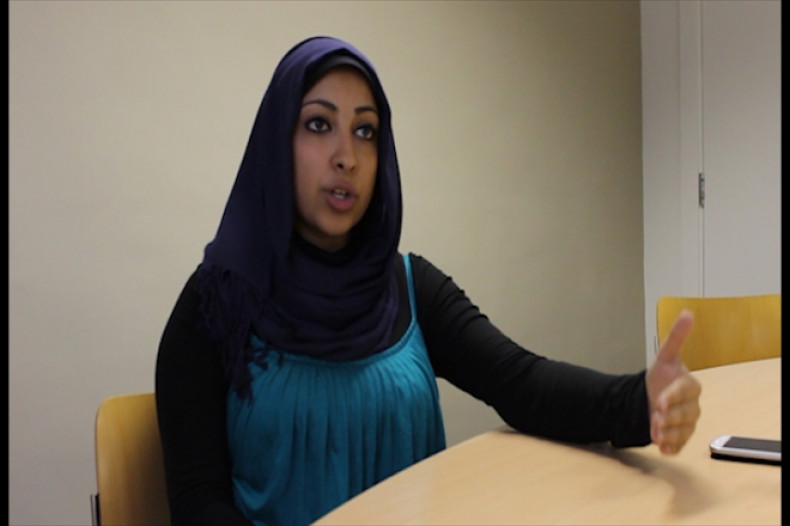 Prominent Bahraini human rights defender Maryam Al-Khawaja has been detained after her arrival at the Gulf Kingdom's airport.
She was travelling to the Bahrain to visit her jailed father, pro-democracy activist Abdulhadi al-Khawaja, who is on hunger strike in protest against his alleged unlawful detention for his role in protest against the al-Khalifa regime.
Maryam Al-Khawaja holds dual Bahraini and Danish citizenship, and is co-director of the Gulf Centre for Human Rights (GCHR) which has offices in Copenhagen and Beirut. Her mother said that she was refused entry in the country after presenting her Danish passport and a Bahraini identification card.
Khawaja's lawyer said that the activist was "stripped of her nationality" and prosecutors plan to present charges against her. Fellow activists who are in charge of her popular Twitter account tweeted:
Following her interrogation, Maryam was transferred to Isa Town Women's prison where she will be detained for seven days pending investigation.
Before losing connection with her family, she told the Bahrain Centre of Human Rights, of which she is co-director, that she plans to launch a "hunger strike until I am allowed in Bahrain to see my father".
Another Bahraini activist, Nabeel Rajab, who was recently freed after spending two years in prison for taking part in "illegal gatherings" in the Gulf country, told IBTimes UK that Maryam was likely charged after resisting forceful arrest by the police.
"Assaulting police is a common charge in Bahrain when they have nothing against you," he said. "They wanted to take her by force and she refused".
"We're worried about her because of the deterioration of human rights in Bahrain. Her father's conditions are really bad after he started the hunger strike amid the silence of the international community," he said. "Everybody is normalising relations with Bahrain at a time when they keep arresting human rights defenders."
Khawaja was previously prevented from boarding to a British flight to Bahrain because of a ban issued by the government of the Gulf kingdom.
Sectarian conflict
After the crackdown on the pro-democracy uprising in 2011, led by Saudi forces, Bahrain has plunged deeper into sectarian conflict between the wealthy ruling Sunni-al-Khalifa minority and the Shia majority.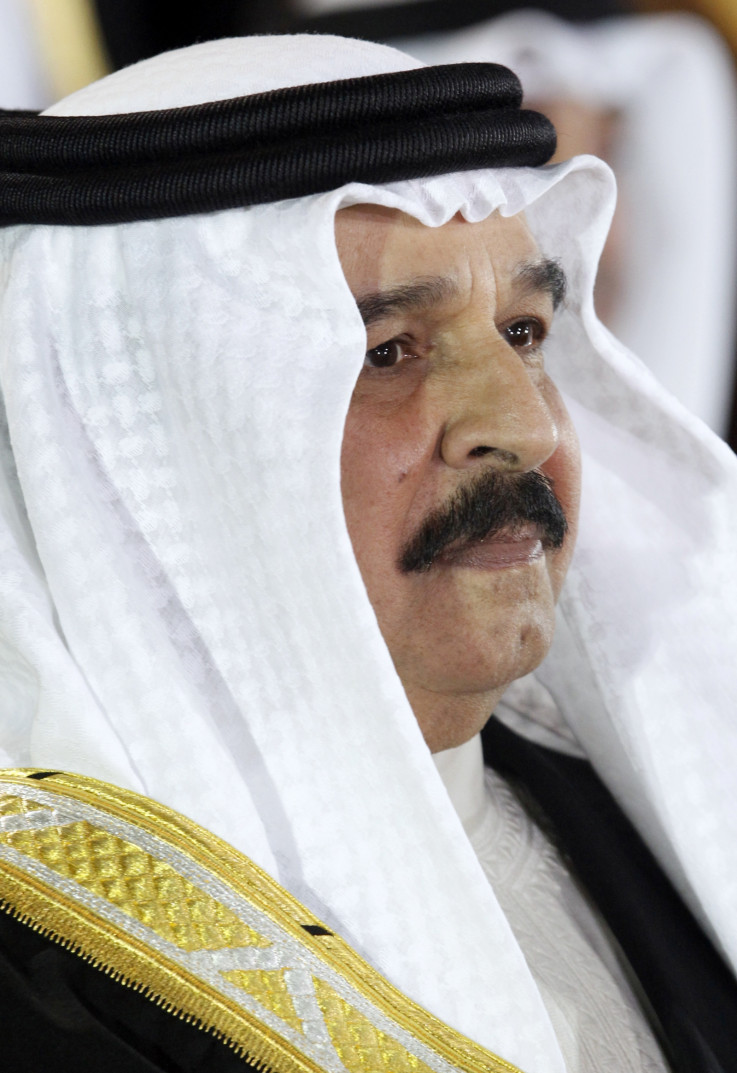 King of Bahrain Sheikh Hamad bin Isa Al Khalifa
Fadi Al-Assaad/Reuters
The king of Bahrain, Sheikh Hamad bin Isa Al-Khalifa has pledged to implement recommendations from an independent commission of inquiry, but reforms are progressing slowly and reconciliation talks have stalled. Violence between riot police and protesters is a week occurrence.
Decrees approved by King Hamad include up to seven years in jail for criticising him. All protests, sit-ins and gatherings in Manama are banned indefinitely.
Monitoring group Freedom House said that Bahrain's arrest of Maryam al-Khafaja shows "the government's intolerance of peaceful political protests and efforts to bring about greater political openness".
"Khawaja faces up to seven years imprisonment for the 'crime' of trying to visit her father in prison. The United States and other allies of Bahrain should press the government to reverse its actions against those campaigning for respect of basic freedoms," said Robert Herman of Freedom House.
Abdulhadi al-Khawaja, 54, is jailed for life for plotting to overthrow the kingdom. He staged a 110-day hunger strike in 2012 over his imprisonment. He sent a letter to the prison authorities saying that "he would go on a hunger strike until he is released".
Amnesty International and Human Rights Watch describe Abdulhadi al-Khawaja as a "prisoner of conscience."