Bangkok blast: Prime Minister Prayuth Chan-ocha spurns UK help and plays down Uighur link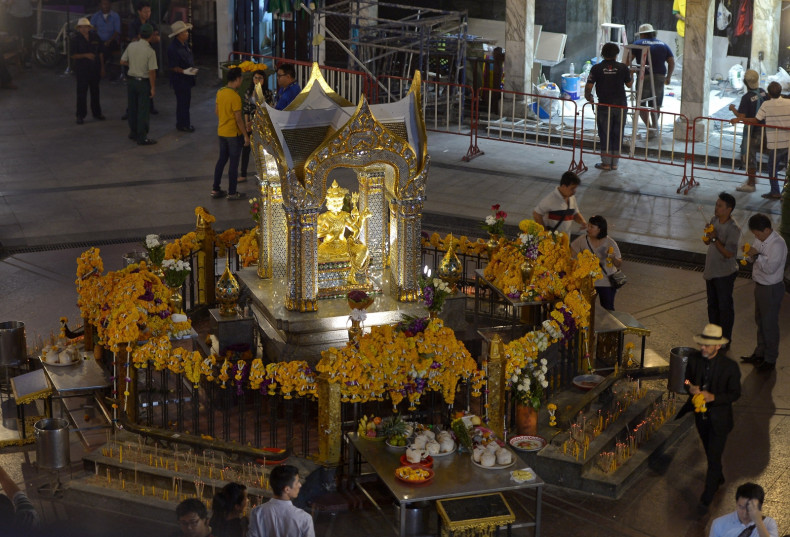 As Thailand steps up its search for the suspected bomber behind the deadly attack on the Erawan shrine in the heart of Bangkok, Prime Minister Prayut Chan-ocha dismissed possible links made by the police to the Chinese Muslim Uighurs. He also urged the bomber to turn himself in, warning that he faced being killed by the mastermind of the attack to ensure their own safety now that a sketch of the suspected bomber had been released by the authorities.
On police assumption that the deadly blast could be an act of revenge by Uigher militants after the Thailand government deported 109 refugees back to China in July, the prime minister said: "If they had done it, they would have come out and declared their responsibility by now. But it's been three days and there is no one claiming responsibility. If they come out now, I won't believe it is them."
He told the media to stop raising the government's international policy on the Uighurs in reference to the Bangkok bombings, Bangkok Post reports. The newspaper said that local Muslim and human rights groups had accused the government of separating the Uighur refugee families by sending male migrants to China and women and children to Turkey.
The Uighur minority group face cultural and religious repression in China and Beijing has blamed Uighurs for a series of attacks in China, mostly knife assaults. Uigher groups are not known to have carried out an attack outside China, AFP reports. United Nations Office on Drugs and Crime regional director Jeremy Douglas said that there have been no records of Uighur terrorist activities in Southeast Asia. "It is too early to say who was or was not involved. It is important to wait for evidence and not rush to judgement," he said.
The prime minister said that although police have not ruled out terrorism or domestic politics behind the bomb attack, he personally believed the perpetrators planned to "discredit public confidence in the government". "This incident was done on a large scale causing greater loss of life and property after past incidents failed to achieve their goal," he told reporters.
Thailand turns down UK help offer
General Prayut also turned down UK Foreign Secretary Philip Hammond's offer to assist in the investigations. "Do you want foreign countries to intervene in every issue? No country will do this. It is a breach of sovereignty ... There is no need to get outsiders involved. They are welcome to give advice, but they can't take part in the investigation because it happened in Thailand."
Hammond, when announcing that a British national Vivian Chan, 20, was one of the 20 killed in the bomb attack, said: "Foreign Office officials are in close contact with the Thai authorities and have offered UK assistance in the investigation of this abhorrent act."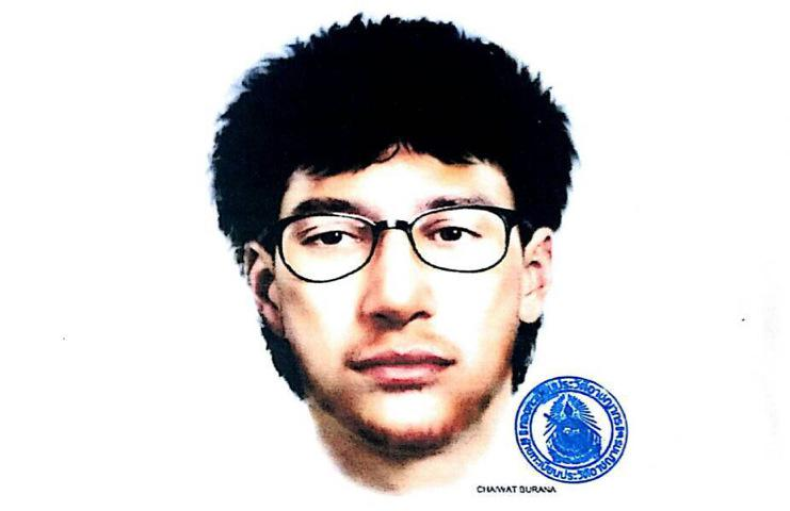 Turn yourself in or risk being killed by members of your own group
The prime minister also had a message for the bomber, last seen wearing a yellow T-shirt. "If you want to be safe, please come to see the authorities. We will assure your safety under the rule of law."
General Prayut believes the bomber, a tall, bespectacled male, may be killed by his associates fearing for their own safety. Thai police chief Somyot Pumpunmuang has offered a ฿1m (£17,939, €25,266, $28,143) reward for information, Bangkok Post said.
"If citizens or anyone can give us information or clues that lead to the arrest of this man, I have set a reward of ฿1m," Somyot said, according to the Press Association. Separately, AP quoted Somyot as saying: "He didn't do it alone for sure. It's a network." He said he was certain that Thai citizens were involved in the bombing. Thai authorities have said that they are hunting a foreigner with at least two other men in connection to the bomb blast.
Police spokesman Prawut Thavornsiri said that the main suspect had been overheard speaking a foreign language other than English and that he looked like he was from the Middle East, South Asia or Central Asia, using a Thai term to describe light-skinned Muslims from these regions. The suspect, according to Prawut, was seen with two others close by as he slid his backpack under the bench. He believes the other two suspects may have deliberately shielded the main suspect from passers-by. Police have also now come out to confirm that no link could definitely drawn to a second explosion at a Bangkok pier on Tuesday, saying it could have been just a copycat.