Bangkok Bomb: Who are the Uighur Muslims 'suspected' by Thai police over deadly blast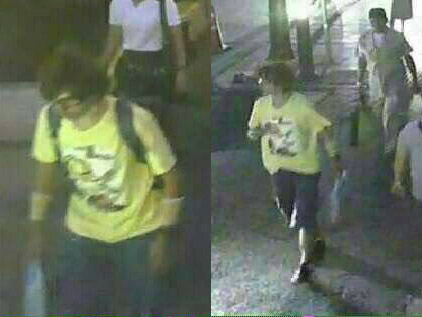 Thai authorities looking for clues on who could be behind a deadly bombing in central Bangkok are said to be focusing their investigation on Uighur militants waging a separatist struggle against China.
As police released a detailed sketch of the suspect for the attack at the Erawan Shrine on 17 August that left 22 people dead, sources close to the probe told local media their main lead centred on a possible revenge plot by the Turkic-speaking Muslim ethnic group from western China. Last month, Bangkok handed back to Beijing more than 100 Uighur migrants who had sought asylum in Thailand sparking widespread criticism.
Investigators have not officially singled out any preferred lead, but said the main suspect was a "Middle Eastern-looking" foreign man, basically ruling out the possibility that the attack was the work of anti-government militants or internal Muslim separatists.
Meanwhile, The Bangkok Post quoted police sources as saying they believed the bombing was in retaliation for the July deportation, which, the newspaper added, was followed by an intelligence warning of possible attacks on Chinese tourists, with authorities also stepping up security at the Chinese embassy in Bangkok.
Most of the bombing's victims were Thai, but at least four Chinese as well as nationals from Hong Kong, UK, Indonesia, Malaysia and Singapore were killed. Although the site of the blast is a Hindu shrine, it is also Buddhists and tourists, including many Chinese.
The nine million-strong Uighurs live predominantly in the north-western region of Xinjiang, China, where they are the largest ethnic group, although mass migration from Chinese ethnic Hans has greatly curtailed their predominance. According to official statistics, about 45% of the region's population is Uighur while 40% is Han, with the latter group dominating the economy.
Xinjiang, which, like Tibet is designated an autonomous region, was completely taken over by communist China in 1949 and has since witnessed periodic outbreaks of anti-government and anti-Chinese violence, met with government repression. Hundreds have been imprisoned or forced to flee in response to violent protests, bombings and knife attacks.
Uighurs, who have close cultural and linguistic ties to Turkic peoples of Central Asia, are also known to have carried out attacks outside their heartland. In 2013 the Uighur-linked Turkistan Islamic Party group claimed responsibility for a terror attack that killed five people in the Beijing's iconic Tiananmen Square.
The Chinese government depicts Uighur militants as Islamist terrorist linked to al-Qaeda. The Turkistan Islamic Party and its affiliate East Turkestan Islamic Movement (ETIM) are designated a terrorist organisation by the United Nations but do not feature on the US terror list, with critics calming the threat they pose has been artificially inflated by Beijing to justify repressive policies in Xinjiang.
No group has yet claimed responsibility for the Bangkok attack and other suspected groups are reported to include South East Asian Islamist militant movement Jemaah Islamiyah, which operates mainly in Indonesia but is known to have a presence also in Malaysia, the Philippines, Singapore and Thailand, although it has never before carried out an attack in the latter country.