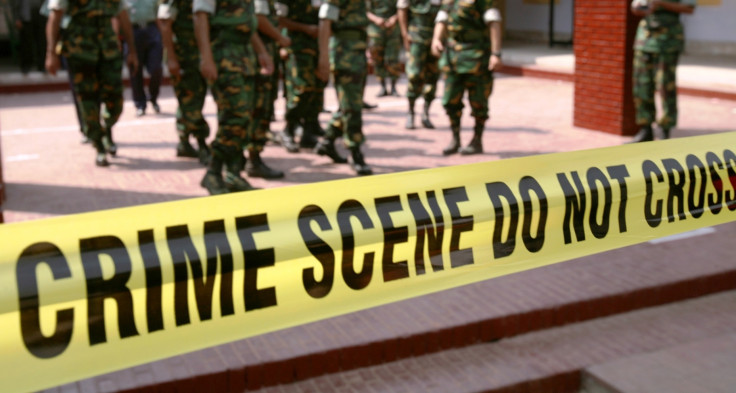 A village doctor is the latest victim of a series of machete attacks on individuals in Bangladesh. A university teacher was also reported to be wounded in the attack that took place in western Bangladesh on 20 May.
Mir Sanaur Rahman, a 55-year-old homeopathic doctor, was killed on the spot, while his friend Saifuzzaman, 45, suffered serious injuries, when they were attacked by assailants who came on a motorcycle, Reuters reported the local police chief Mohammad Sahabuddin Chowdhury as saying.
The attack took place in the western district of Kushtia, about 245km from the Bangladesh capital of Dhaka. Upon arriving at the crime scene, the police said they found a bloody machete.
"We suspect Islamist militants are behind the attack," police chief Chowdhury said. They are also trying to gather if the victims had any enemies or if there were any other factors involved. There are no reports of any group claiming responsibility for the attack.
In the recent past, there has been a surge in the number of such attacks reported in Bangladesh. Bloggers, academics, atheists, religious minorities and foreign aid workers have all succumbed to horrifying attacks in the South Asian country with a population of 160 million.
On 14 May, an elderly Buddhist monk, aged 75, was hacked to death in a string of attacks in a temple in the south-eastern region of Dhaka.
Militants associated with the Islamic State (Isis) group have claimed responsibility for some attacks that took place earlier. However, the government has strongly denied the presence of IS (Daesh) in Bangladesh.