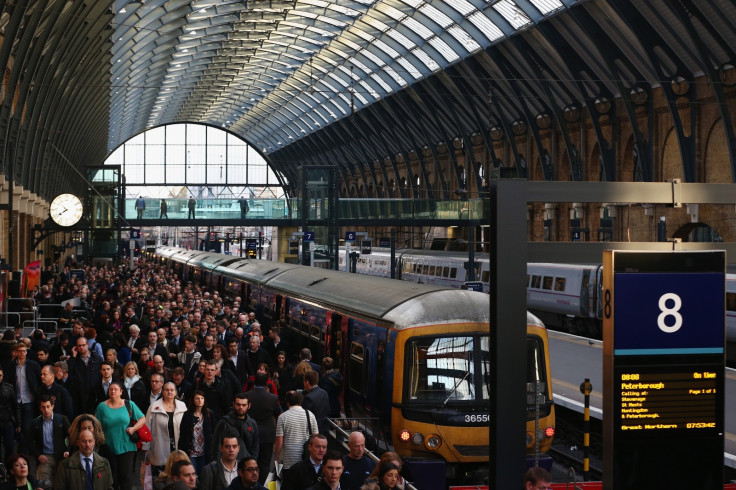 The TSSA rail union has announce it is pulling out of the planned bank holiday strike after receiving an improved offer from Network Rail.
The union was scheduled to stage a 24-hour walkout along with the Rail, Maritime and Transport (RMT) union from 5pm on Monday 25 May over issues with pay.
Unless RMT joins the TSSA union in withdrawing from strike action, there is still expected to be huge disruption across the UK. It is estimated as much as 90% of all trains could be cancelled as a result of the strike.
Services such the Virgin West Coast mainline will be completely cancelled, with further heavy disruptions expected on lines such as Southeastern, Cross Country Trains, Chiltern Railways and First Great Western. The Gatwick Express and Merseytravel will also have no service at all on 26 May.
The TSSA represents around 3,000 members of staff at National Rail, a majority of them being white collar workers. The RMT has around five times as many members.
Manuel Cortes, general secretary of TSSA said: "Our negotiating team at ACAS has received a revised offer from Network Rail. As a result of this, they have suspended the planned industrial action, pending the outcome of a meeting of our workplace representatives next week."
The strike is also expected to have an effect on some London Underground tube services. Despite no Transport for London (TFL) or tube workers taking part in the strike, some of the services rely on signals and power supplies from Network Rail.
People planning to use rail services over the bank holiday are being urged to find alternative travel arrangements unless the strike is fully called off.
Mark Carne, Network Rail chief executive, said: "We are continuing to talk with the unions and we believe there is a settlement to be had. I sincerely hope we can reach one and my team will be available all week, and into the weekend if necessary, to find a deal to prevent strike action.
"From the very start of negotiations we made clear that we want to reward our staff for the incredible job they do – but that any pay rise needs to be linked to smarter, more effective ways of working.
"We can't bank on the unions calling off the strike, so we are now concluding our contingency plans so passengers can make decisions about their journeys.
"If the strike goes ahead, it's important that people check before travelling and are aware of the special measures put in place by train operators for people who have already booked tickets."