A cheetah with graffiti markings is the latest piece by British artist Banksy to appear unannounced in New York.
The wild cat is sitting on a pre-existing yellow painted line on a blue wall, located across the road from the New York Yankees stadium.
Entitled "Bronx Zoo", it has been suggested the name is a pun on a nickname acquired by the baseball team nearly 40 years ago.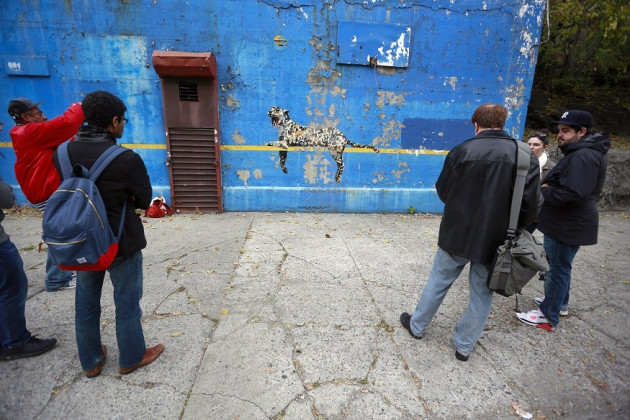 As usual, the latest instalment of the artist's high-profile stint in the Big Apple generated lots of interest from spectators, after it appeared at the junction of East 162nd Street and Jerome Avenue.
The animal does not have conventional spots, but its markings are made up of graffiti scrawl and various protest symbols, including the famous Campaign for Nuclear Disarmament (CND).
It was reported that "Bronx Zoo" shall be the penultimate piece by Banksy of his New York residency, which has lasted a month.