Barack Obama has said pressure should be brought against the warring parties in Sudan's fractious civil war if they do not reach a truce by August, as outlined by an internationally backed roadmap for peace.
Speaking on a tour of East Africa, the US president said the international community could use more powers to leverage a faster resolution to South Sudan's nearly 18 months of bitter civil war.
He said: "Our special envoys that have been involved in this for years now have concluded that now is the time for a breakthrough. And if we don't see a breakthrough by August 17, then we're going to have to consider what other tools we have to apply greater pressure on the parties."
Obama made the statements in a joint press conference with Ethiopian Prime Minister Hailemariam Desalegn. Addis Ababa has hosted peace talks between South Sudan's rival factions.
Desalegn said: "As regards to South Sudan, I cannot agree more with the president. But we should also recognise that this process has taken a long, long negotiation period."
Reuters news agency reported, quoting US officials, that sanctions could be included in the measures used against South Sudanese leaders. An arms embargo and sanctions on individuals' assets and travel were said to be among elements of a potential "plan B" in South Sudan if there was no peace.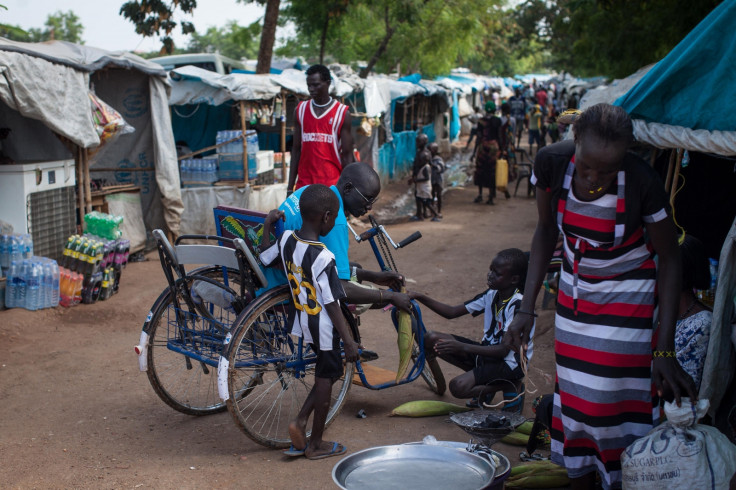 The presidents of Uganda and Kenya, the prime minister of Ethiopia, the chairwoman of the African Union and the foreign minister of Sudan are all set to meet with the US president in Addis Ababa to discuss South Sudan. Crucially, the South Sudanese government and its opposition have been denied a seat at the table.
Thousands of people have been killed in South Sudan's civil war with more than two million displaced by the conflict. Some 40% of the country's population relies on direct aid.
Unsanitary conditions in refugee camps most of which are clustered around Juba, the country's capital, have led to two outbreaks of cholera since the beginning of the 2013 civil war.
Reports of starvation have emerged as food supplies fail to reach the displaced. Stephen O'Brien, the UN's emergency relief coordinator, has said South Sudan's "senseless cycle of violence" needs to be brought to an end.
He added: "Families have endured horrendous atrocities – including killing, abduction and the recruitment of children into armed groups. Women and girls have been beaten, raped and set on fire."
Conflict in South Sudan, the world's newest nation, began following a split within the country's ruling Sudan People's Liberation Movement, the party that agitated for independence from Sudan.
In 2013, the nation's first president, Salva Kiir, accused his deputy, Riek Machar, of attempting to replace him in a palace coup.
Since then a series of tit for tat killings has caused South Sudan to descend into an increasingly bloody civil war fought along ethnic lines.