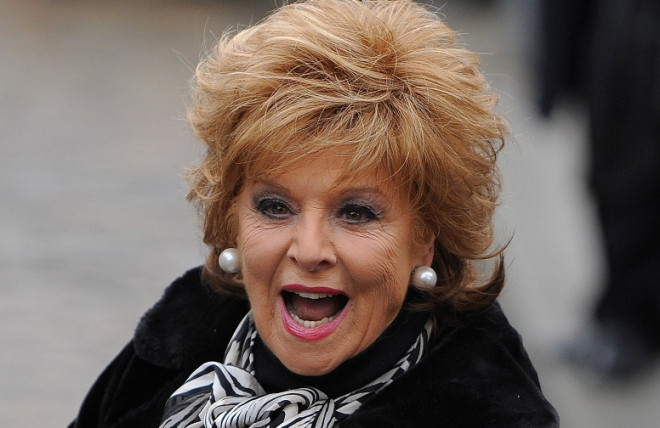 Coronation Street veteran Barbara Knox faces a court date after been charged with drink driving.
The 80-year-old was arrested at Knutsford police station, in Cheshire, over an incident last month and charged today (Friday).
Knox is due to appear at Macclesfield Magistrates Court, next month.
It was likely today's meeting with the desk sergeant at Knutsford was different for Knox than her last visit to the police station.
Last month, the actress who plays Rita Tanner in the long-running soap reportedly marched in to the building shouting "Do you know who I am?" at police while her daughter was being held there for drink driving.
Officers became suspicious that Knox may have been drinking and breathalysed her. She failed the test.
A Cheshire Police spokesman said: "Police have charged an 80-year-old woman with drink driving following an incident in Knutsford on 10 March 2014.
"The woman turned up at Knutsford Police Station in relation to a separate matter and was arrested."