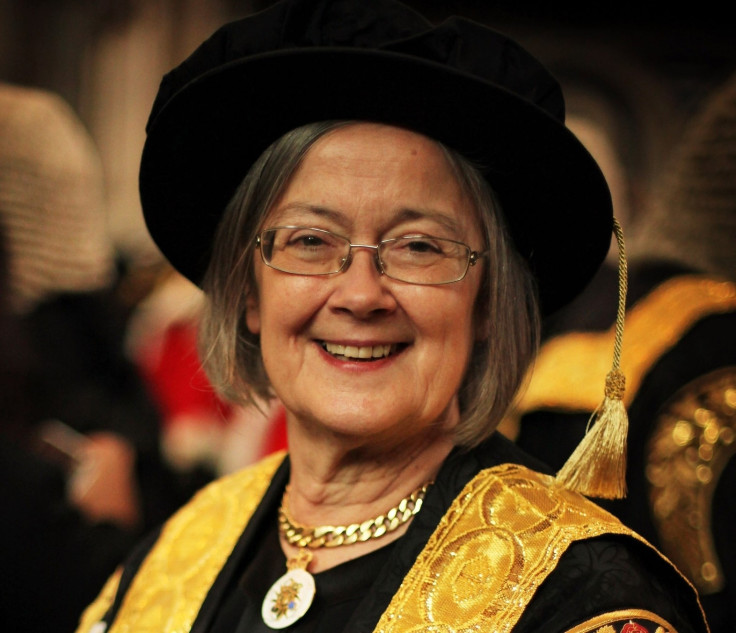 Baroness Hale of Richmond is expected to be confirmed as Britain's top judge in a historic appointment which would see her become the first woman to take the role.
Lady Hale, 72, is likely to be confirmed by Downing Street on Friday (21 July) as the next Supreme Court president, the Times reported.
An independent panel of judges and lay members decided the appointment which is signed off by the prime minister Theresa May, and the Queen.
There will be three other Supreme Court posts to be announced with Lady Justice Black in the running.
Hale, from Yorkshire and currently the Supreme Court's deputy president, read law at Cambridge and has in the past criticised a lack of diversity in the judiciary.
Her appointment comes as newly released report shows that over the past three years, there are four per cent more women in the judiciary with six per cent more female judges in the Court of Appeal.
The report also noted that the percentage of female tribunal judges has increased from 43 to 45 and black and ethnic minority judges has gone up from 9 to 10 per cent.
However in a foreword to the report, Lord Thomas of Cwmgiedd, the lord chief justice, said: "We remain very concerned about the slow recruitment of BAME (black and minority ethnic) judges and the downward trend of new non-barrister judges, despite the dedicated work undertaken by the judicial diversity committee."
Lady Hale will be one of the last judges who can serve until the age of 75 because she became a judge before the rules changed to a maximum age of 70 in 1995.