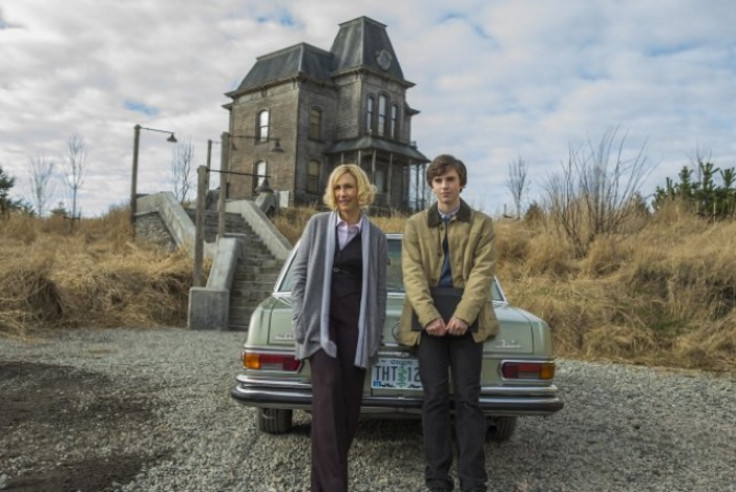 Bates Motel season 4 premiere episode ended with another shocking murder when the mentally unstable Norman killed Emma's mother Audrey. But this is just the first episode of the A&E thriller series and there are many more shocking twists to come in the rest of the nine episodes that will unravel the relationship between Norma Bates and her teen son.
The series is an adaptation of the super hit movie Psycho, with only one more season (season 5) to go and it appears Norman's madness is slowly overpowering his conscience. In the finale episode of the previous season, he killed Bradley but mistook the entire event as a nightmare during his brief stay in the mental institute in the premiere episode.
Norma, on the other hand, is still hesitant to offer medical help to her son who is sinking psychologically. In order to bust the stress she goes to meet Romero in the middle of the night. That is when the 'Mother' overpowers Norman who strangulates Audrey. This is just the beginning of his downward spiral and the show producer has teased many more such moments in the future.
"There's a lot of story to unfold with him in that place. Also, [these final two seasons] are like a piece of music. There will be parts that are super dramatic and accelerated and then there are going to be parts that slow down a little bit to create suspense," the show's executive producer Kerry Ehrin told TV Line.
The official synopsis of episode 2 reads: "Norma and Norman face off as each suspect the other of a terrible deed. Dylan considers his future with Emma, Romero makes choice that will have far reaching consequences for the Bates Family."
As suggested in the synopsis, the mother-son duo will blame each other for a terrible crime and speculation is high that it has something to do with Audrey's death.
Ehrin also teased that Audrey's death will have a huge impact on the storyline of the Bates family as Norma's estranged son Dylan is thinking of starting a new life with Emma.
"Audrey's storyline is very much one of perception. As the season unfolds, the presence of Audrey — or lack [thereof] — becomes a telltale heart in the season. And where and when that information will pop up and who it will affect is a big part of the storytelling. Dylan has found this love with Emma, and the worst possible thing that could happen is that Norman has possibly killed her mother. That's going to have a lot of implications," she added.
Bates Motel season 4 airs every Monday on A&E network.