Batman: Arkham Knight – Hands-On Gamescom Impressions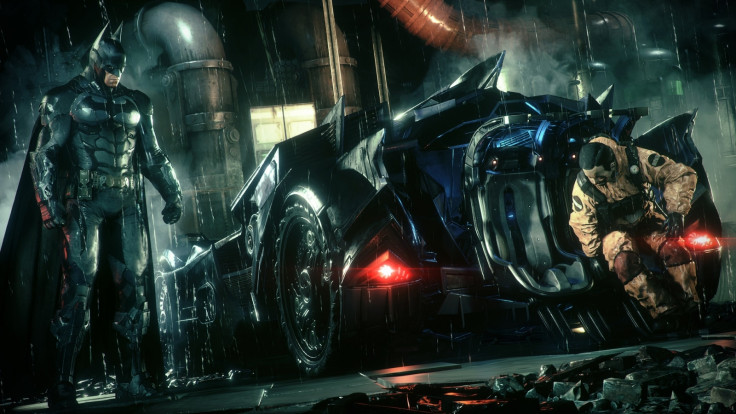 EXT. GOTHAM – NIGHT (RAIN)
As soon as our hands-on with Rocksteady Studios' trilogy-concluding Batman: Arkham Knight begins it is instantly familiar. Kevin Conroy's Batman stands tall over Gotham, next-gen rain lashing his upgraded suit and Commissioner James Gordon in need of assistance.
An Ace Chemicals plant has been taken over by the titular Arkham Knight, a character of Rocksteady's own design who will torment Batman through a particularly long Halloween night that has also seen Gotham's streets left largely deserted following the return of Scarecrow.
Arkham Knight has an army then, but while Batman may not have a Hulk (that's that other lot) he does have a hulking new tool in his arsenal – the Batmobile. As we well know, sequels MUST be bigger and the Batmobile has been introduced with that mind, making traversal of the game's huge open world quicker and more fun than it was before.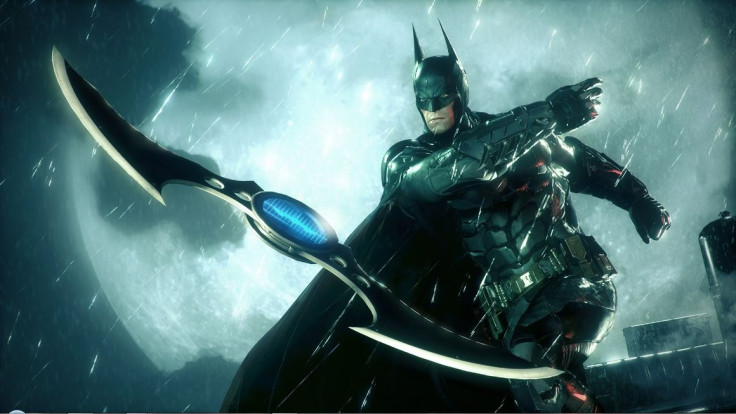 Warner Bros
Arkham City, Rocksteady's last game in the series, suffered in part due to the large swathes of gameplay that saw the Dark Knight travelling from one side of the map to the other - the sound of his grappling hook every few seconds only broken up by the sound of his cape opening.
Open world
This game has a map five times bigger than that of Arkham City, so as well as the Batmobile, the grappling hook's range has been greatly expanded to make travel a bit less of a chore. The Batmobile isn't just about that however, it also has a part to play in combat and puzzle solving.
Players are able to remotely take control of the vehicle to take out enemies, blow holes in walls and use its winch to pull down elements of the environment to aid Batman's mission. The Batmobile can also aid you in on-foot combat with a move that sees the Dark Knight launch a foe into the air for his vehicular sidekick to then take out.
Arkham's combat system has always been a true treasure of modern gaming, flowing with a beautiful brutality that fulfils the game's sales pitch: "Be The Batman". Here it all flows as before with few new additions from what we saw, not that that particularly matters when the system is so refined.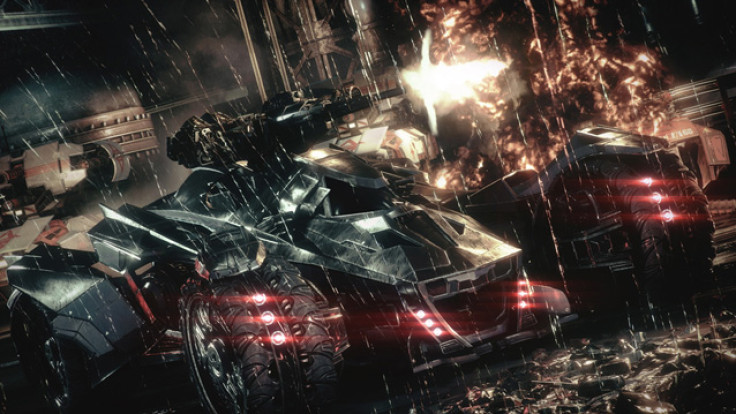 Warner Bros
In the Batmobile's own combat sections movement felt a little too free and precarious, often gliding over surfaces with little traction. In the demo we were pitted against five or six of Arkham Knight's un-manned tanks, victory coming with mastery of the strafing ability as you dodge canon shots before administering your own.
Pleasingly familiar
Picking a shot was a little fiddly and most of the fight was spent strafing into walls, but the fight was a fun way of breaking up the on-foot sections.
Elsewhere the biggest addition to gameplay was the Fear Takedown – a move Batman can execute to take out up to three enemies in close proximity. To do this you must be hidden close by, then by tapping Square (or X on Xbox One's controller) you takedown a first henchman in slow motion. During this you must move the camera to the second foe and press the button once more, then again a third time to complete the move. A logical and fun addition.
The true test of the Batmobile will come when it's taken to the open streets of Gotham, but how it integrates into the nitty gritty here is a great indication that this is a positive move from Rocksteady, and not merely one concocted to give the game a new cover star. Otherwise – despite a sprinkling of a new features – what we saw of Arkham Knight was pleasingly familiar.
Batman: Arkham Knight is set for release next year.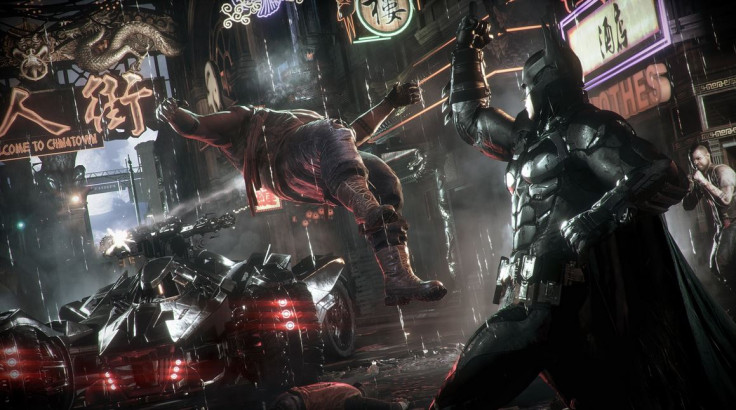 © Copyright IBTimes 2023. All rights reserved.