The first police victim of the Baton Rouge shooting has been identified by Palm Beach Sheriff's Office as 45-year-old Officer Montrell Jackson. Jackson was a married father-of-one.
An officer in Baton Rouge since June 2006, Jackson was one of three police officers who were shot and killed on 17 July outside the B-Quik convenience store on Airline Highway shortly before 9am local time (3pm BST) less than one mile from local police headquarters in Lousiana's state capital.
Two other slain officers included a 41-year-old with one year of service and a 32-year-old with 10 years of service, Baton Rouge PD Chief Carl Dabadie stated. Officials say a 41-year-old deputy is in critical condition and fighting for his life and the other is in fair condition undergoing treatment at Our Lady of the Lake Regional Medical Center hospital.
A 51-year-old East Baton Rouge Parish Deputy was transported to the Baton Rouge General with non-life threatening injuries and is in a fair condition.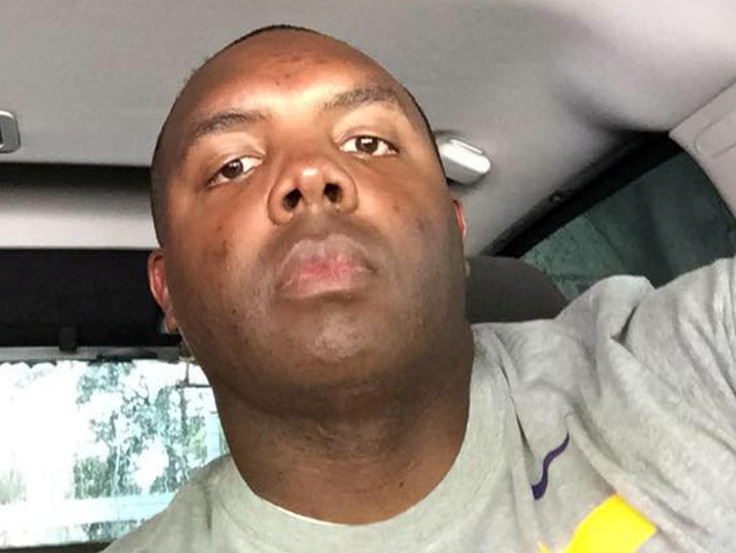 In the days after the death of Alton Sterling and the subsequent killings of five officers in Dallas by Micah Johnson, Jackson used his Facebook page to share his experience. In a poignant post, he expressed conflicting emotions as a black police officer serving Baton Rouge.
"I'm tired physically and emotionally," he wrote on 8 July, the morning after the events in Dallas. "I swear to God I love this city, but I wonder if this city loves me. In uniform, I get nasty hateful looks, and out of uniform some consider me a threat. I've experienced so much in my short life and these last 3 days have tested me to the core."
Referring to Baton Rouge, he said: "This city MUST and WILL get better. I'm working in these streets so any protesters, officers, friends, family or whoever, if you see me and need a hug or want to say a prayer. I got you."
A second officer killed in the shooting has also been named by US news agencies as Matthew Gerald, 41. A former Marine and Black Hawk Crew Chief, the father-of-two had recently graduated from BRPD Academy.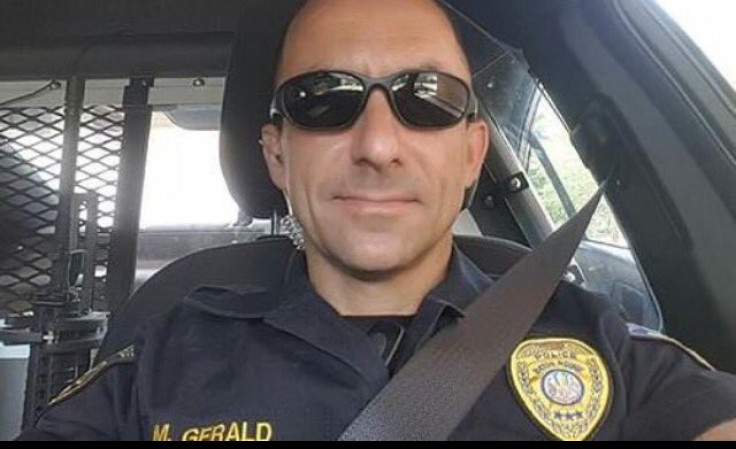 The Baton Rouge gunman, who shot three police officers dead has been named as Gavin Eugene Long, a 29-year-old from Kansas City, Missouri. He is reported to have been a Dean's List student at the University of Alabama in 2012. NBC News reported that the identity of the suspect, who is now believed to be a lone shooter, was confirmed to them by several law enforcement officials.
Eyewitness described seeing the gunman dressed in a mask and carrying a "sniper rifle" as 25 to 30 gunshots were fired. "I walked out into the street to see what was going on, there was a man lying in the street," the witness said. "I assume he was dead because he wasn't moving."
The shooter was killed at the scene. Police have also detained "two persons of interest" in connection with the Baton Rouge shooting.
President Barack Obama has condemned the attack on police officers in Baton Rouge, Louisiana. The US leader said "there is no justification for violence against law enforcement," adding that the officers were killed in a "cowardly and reprehensible assault".
A motive for the Baton Rouge shootings is yet to be established.