Baton Rouge shooting: What we know so far about the fatal assault on police
Louisiana State Police said there is no active shooter situation in Baton Rouge.
Louisiana State Police confirmed that three officers were killed and three others were injured by a rifle-wielding suspect clad in all black around 8.40am (2.40pm BST) local time on 17 July in Baton Rouge. Police said there is not an active shooter situation and that they believe the shooter responsible for the deaths was shot and killed.
The shooting occurred on Airline Highway near Old Hammond Highway, according to the East Baton Rouge Sheriff's office (EBRSO). The suspect was from Missouri and was affiliated with an anti-government group called the New Freedom Group, the Wall Street Journal reported. Officials said the suspect, who was reportedly black, was killed during a shootout with police.
NBC News and other news outlets have identified the shooter as Gavin Long of Kansas City, Missouri. City officials, however, have not confirmed the shooter's identity.
A person briefed on the investigation told the WSJ that two others were detained across the Mississippi River from Baton Rouge for questioning in the shooting.
Five of the officers shot were taken to Our Lady of the Lake Regional Medical Center and a sixth officer was transported to Baton Rouge General Medical Center. At least one of the officers killed was black, according to the WSJ.
Officials revealed that two of the slain officers belonged to the Baton Rouge Police Department and the other officer killed was part of the East Baton Rouge Sheriff's Office. The two Baton Rouge PD officers killed were a 41-year-old with one year of service and a 32-year-old with 10 years of service, Baton Rouge PD Chief Carl Dabadie stated. The EBRSO deputy was 45-years-old. All three were married.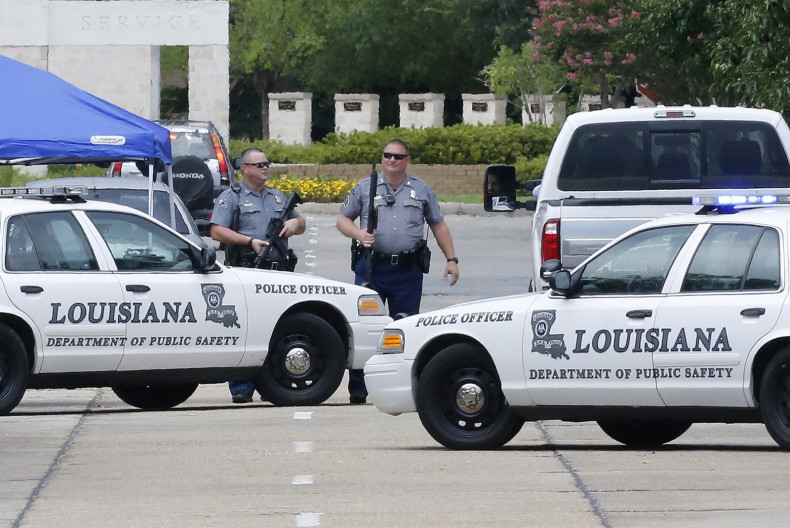 Two of the three officers injured belonged to EBRSO and one was part of the Baton Rouge PD. The EBRSO deputies are a 41-year-old, who is in critical condition, and a 51-year-old, who is in stable condition. The injured Baton Rouge PD officer was a 41-year-old with nine years of service.
"Public safety remains our priority," Chief Dabadie said, adding, "We'll get through this as a family and we'll get through this as a community".
Officials said that several agencies were working together on the investigation, including federal, state and local law enforcement. Mayor Kip Holden called for "peace to prevail" in the city of Baton Rouge and asked for prayers for the officers killed and injured.
Louisiana Governor John Bel Edwards called the shooting "an unspeakable and unjustified attack" and affirmed that all resources were being made available for the investigation. In a statement released prior to the news conference, Edwards said, "For now, I'm asking all Louisianans to join Donna and me in praying for the officers who were involved and their families as the details continue to unfold."
During the news conference, Edwards said the shooter does not represent the people of Baton Rouge and added, "There is simply no place for violence."
Baton Rouge officials said they will hold the next press conference at 1pm local time on Monday 18 July.