2013 marked the first year when 1 billion smartphones were sold globally. While Samsung hoovered up the biggest share of the entire market, it was HTC who won over the critics with the award-winning One smartphone.
Sony remained an outsider but one which was quickly catching up and as 2014 rolled around it was clear that we were going to have a three-way race in the smartphone market.
And so, as April comes to an end we have seen the launch of the Galaxy S5, the HTC One M8, and the Xperia Z2 in the UK in the space of three weeks.
While Apple's iPhone 6, Amazon's Fire 3D smartphone and possibly another Nexus smartphone from Google will all have their say in which phone is crowned Best Smartphone of 2014, these three are likely to be very much in the final mix.
And so, the question to ask is, if you are looking for a smartphone right now, which should you choose?
It is not an easy question to answer, and here we try and help you look at each of the three smartphones' pros and cons to make a more informed decision.
---
Galaxy S5 vs One M8 vs Xperia Z2: Let's Fight
---
Before we et started, let me make clear that all three phones are very similar in a lot of ways. They all have the same powerful chipsets (Qualcomm Snapdragon 801), all have really good Full HD screens in or around 5in in size, all come in a variety of colours and, most importantly, all have similar - and very high - price tags of over £500.
Therefore, rather than focusing on what these three have in common, we'll look at what differentiates one from the other.
---
Galaxy S5 vs One M8 vs Xperia Z2: Design
---
In terms of design all three build on the look and feel of last year's models with the HTC One M8 continuing the use of premium materials, while Samsung has continues to use plastic as its material of choice - though it has added a waterproof coating to the Galaxy S5, something Sony has had on it's Xperia Z models for a couple of years.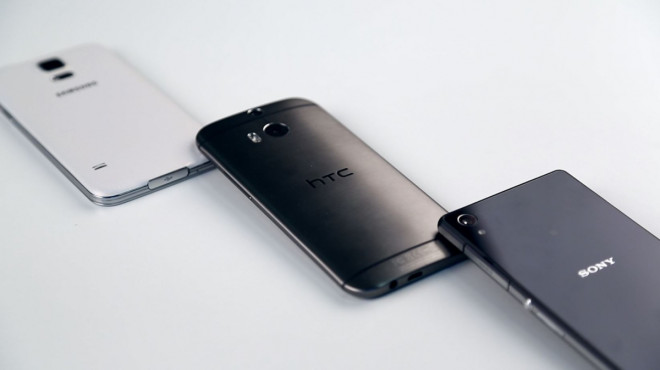 The HTC One is certainly the most premium feeling smartphone of the bunch though Sony's Xperia Z2 is not that far behind it. Samsung's Galaxy S5 fades when placed alongside both of these phone in design stakes.
Where the Galaxy S5 can claim some advantage is that it has the smallest overall size, making it much more manageable to use one-handed.
The HTC One M8 has the smallest screen of the three - though only slightly - while the Xperia Z2 has the largest footprint and at 5.2in it also has the largest screen - meaning for some people it will be just too big.
All three have near flawless build quality so it will come down to whether you want the big, bold angular look of the Xperia Z2, the premium feel of the HTC One M8 or the compact but plastic feel of the Galaxy S5.
Editor's Choice: This is a tough one as I really like the look of the Xperia Z2, but the HTC One M8 just about edges it in the design stakes.
---
Galaxy S5 vs One M8 vs Xperia Z2: Camera
---
For some, the quality of the camera will be the most important aspect of all when it comes to deciding between the three smartphones.
The Galaxy S5 boasts a 16 megapixel sensor, fast autofocusing, high resolution video recording and a slow-mo mode. It is a great all-rounder with decent low-light performance and produces a high level of detail in good lighting conditions.
The HTC One M8 has taken a completely different to try and attain smartphone camera success. It has introduced a new depth sensor on the rear of the phone, which works in conjunction with the Ultrapixel sensor in the Duo Camera set-up.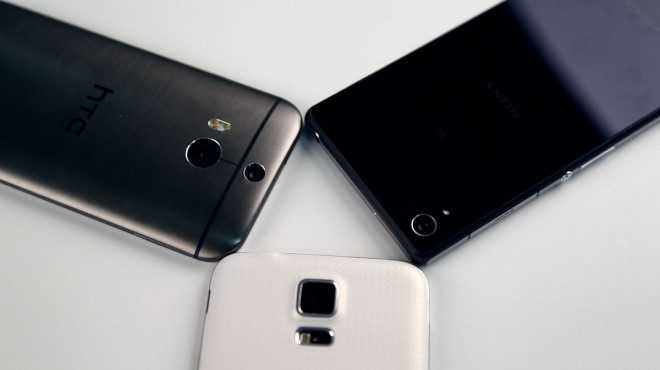 The problem is while the depth sensor may allow you to create professional-looking bokeh effects, the fact the camera sensor is just 4 megapixels in size, means there is a lack of detail in a lot of images.
The Xperia Z2's 20.7 megapixel camera sensor looks similar to the one seen on last year's Z1 and Z1 Compact, but Sony has added 4K video recording as a headline feature, though how many people will want to use it is questionable.
However the overall quality of the Xperia Z2's camera makes it the clear winner hear, and the added benefit of a dedicated shutter button means you'll be able to start it much faster as well.
Editor's Choice:

While the Galaxy S5 camera is good, Sony's camera is a beauty, and is simple to use even for a relative novice like me.
---
Galaxy S5 vs One M8 vs Xperia Z2: User Interface
---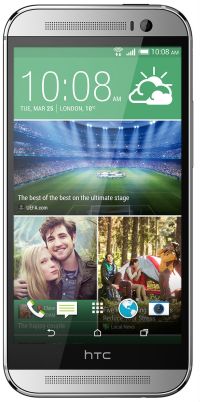 All three phones use the latest version of Android but each manufacturer has added its own software skin on top.
Samsung's well-known TouchWiz has been scaled back a bit and is much less confusing that it used to be. That said it will take you some time to learn where everything is and how everything works. Samsung also has also preinstalled its own suite of apps for everything from voice to health and note taking. It even has it's own app store preinstalled.
HTC's Sense interface is dominated by Blinkfeed, a visual news aggregator which draws in information from social media channels as well as select news publications to create one infinite stream of news. It feels unfinished still though it has improved since it first launched last year.
Sony's tweaks are probably the least invasive, with the company added a number of widgets and apps to promote its own films, music and games stores, but all of these can easily be removed to give you some close to a typical Android interface.
Editor's Choice: None of the additions make Android any better and if I had my choice every phone would use stock Android, but as that's not possible I'll go for the least intrusive overlay, which is Sony's interface.
---
Galaxy S5 vs One M8 vs Xperia Z2: Unique Features
---
Each of the three smartphones will be hoping its unique features will help make it standout from the crowd and in particular from its two main Android rivals.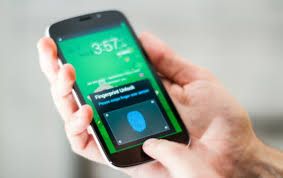 Samsung has gone down the sensor route, adding a fingerprint reader to its home button and a heart rate monitor on the rear cover. Unfortunately the fingerprint sensor doesn't work very well and we are still trying to think of reasons to use a heart rate monitor on a phone.
The Xperia Z2 is looking to stand out with the combination of waterproof design and an unbeatable camera. The waterproof credentials have now been copied by Samsung but its 20.7 megapixel camera remains the market leader when it comes to Android smartphones.
The HTC One M8 is all about its premium build quality and BoomSound speakers. The all-new One certainly does feel more premium than the other two phones, though it is heavier and isn't waterproof.
The company's front-facing BoomSound speakers are the best smartphone speakers out there, though for those who never uses their phone to share music, this may not be much of an advantage.
Editor's Choice: Samsung's unique features are little more than gimmicks while HTC's BoomSound speakers don't interest me that much. Therefore the camera on the Xperia Z2 does it for me once again.
---
S5 vs One M8 vs Xperia Z2: Conclusion
---
So there you have it, the top three Android smartphones of 2014, all of which are now on sale, and all of which don't come cheap.
To give you a single outright winner from these three is tough. Each has its own pros and cons.
If you want premium build quality then the HTC One is the one to go for. If a camera is the most important thing for you, then the Xperia Z2 is your best bet. If you want a light and compact phone then the Galaxy S5 is probably your best bet.
Let us know in the comments which you think is the best Android smartphone of 2014 so far
Editor's Choice: I like the HTC One M8, but for me the camera on the Xperia Z2 tips the scales in its favour.