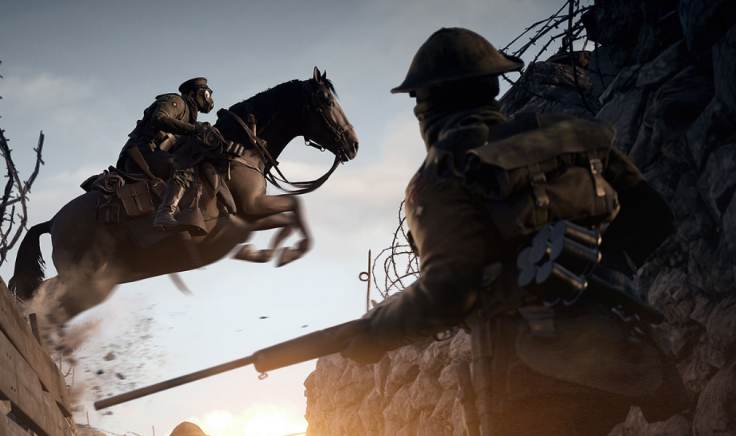 EA DICE has released a brand new patch for Battlefield 1 addressing multiple technical issues and bugs in the World War 1 shooter. The update remedies missing Dog Tags, incorrectly displayed Class Ranks and a bug that would occasionally cause the game to crash when a user tried to exit the game's PC version.
Patch 1.02 also fixes an error that caused class ranks to be displayed incorrectly. After the update, players may find themselves in a lower class rank, but this doesn't mean progress has been lost. The rank displayed after the update is the correct rank that should have been displayed previously.
It also addresses a glitch in the "Through Mud and Blood" War story where no new objectives would appear and another where players reported having incorrect information appear in loading screens.
Some of the other technical issues dealt with in the most recent patch include one that caused players to get stuck in the globe screen when they cancel matchmaking. A crash related to soldier animation has been fixed as well.
One bug that hasn't been addressed in this patch is a spectacular looking glitch that transforms a crashing zeppelin into a spectacular, fiery tornado.
Released last week, Battlefield 1 has already soared to the top of the UK charts, pushing Fifa 17 to the No. 2 spot, followed by Mafia 3, Gears of War 4 and Batman: Return to Arkham. According to GFK Chart-Track, which deals primarily with physical sales, the new critically-acclaimed shooter has already outsold the combined first week sales of both Battlefield 4 and Battlefield Hardline.
Battlefield 1 is available now for PS4, Xbox One and PC.
Here are the complete patch notes published by EA Dice for Battlefield 1's patch 1.02: