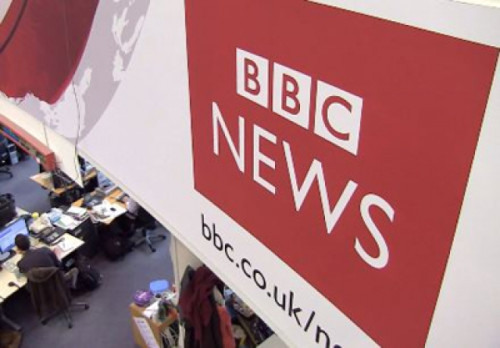 The BBC is looking to cut several leading presenters' salaries by 25% following allegations that it facilitates tax avoidance by paying stars such as Jeremy Paxman as freelancers instead of full-time staff.
Politicians have criticised the publically funded broadcaster in the past for paying its stars as freelancers, despite them working for the BBC regularly and in some cases for decades, as it allows them to receive salary via 'personal service companies', which can be used as a legal way of reducing tax liabilities.
This can lead to people paying only 20% to 23% in corporation tax on their salary instead of the top income tax rate of 45%.
According to Deloitte, one of Britain's largest accountancy firms, 96 on-air "talent" staff paid over £50,000 a year through service companies in 2011/12.
The review suggested that the majority of these people are newsreaders and current affairs presenters, including Paxman, Fiona Bruce, and Emily Maitlis.
According to sources in the Telegraph's report, the household names affected by the moves say they "will not take this lying down" and are challenging the terms on offer.
The report also adds that the famous BBC presenters have been told that the starting points for negotiation are a 13% pay cut if the presenters agree to become employees with only the statutory minimum conditions set down by law.
However some will face a 25% salary reduction if they want enhanced BBC terms including a generous pension and holiday pay.
"The BBC's angle is that it has all got to be cost-neutral to them. Our angle as agents is that it's got to be cost-neutral to the client – that is where they are going to hit an impasse," said an agent who represents several BBC stars to the Telegraph.
"A lot of us agents are getting together to present a united front. One thing that we are agreed on is we are not taking this lying down on behalf of our clients."
The BBC said in a statement that "if an individual is deemed employed this simply means that tax, National Insurance and any benefit deductions such as pension will be made by the BBC, rather than the personal service company, and will be deducted from gross pay as it is for all employees."
It added that each star was being considered on a case-by-case basis.