Newsnight presenter Laura Kuenssberg is to be the BBC's new political editor, taking over from Nick Robinson, who has held the position for a decade and who is moving to Radio 4's Today Programme.
Italian born Kuenssberg, 38, joined the corporation as a trainee in 2000, becoming a political correspondent three years later. Apart from a brief stint on ITV's News at 10 she has been with the BBC ever since.
"I'm completely delighted and I recognise the responsibility on my shoulders," said Kuenssberg. "It's an honour for me to follow Nick Robinson who has been such an outstanding political editor."
BBC director-general Tony Hall said: "Laura's an exceptional journalist - I saw that for myself in our studio on election night.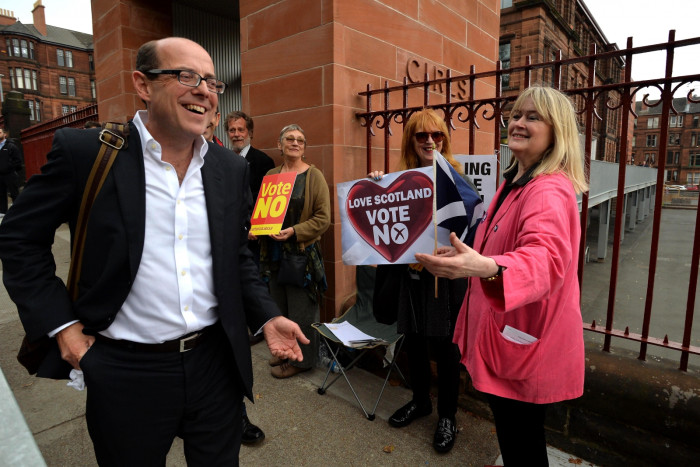 "Her knowledge of Westminster politics is second to none, but she also has a real flair for asking the questions the audience want answering."
Robinson, who presented the 2015 general election despite recovering from throat cancer, Tweeted: "Delighted for @bbclaurak. She'll be a brilliant Political Editor at a fascinating time."
Kuenssberg's appointment comes as the BBC is under more scrutiny than ever before, with the Conservative government demanding it makes cutbacks and concerns the license fee may be under threat.
The corporation is also still reeling from the revelations about Jimmy Savile, whether to call Islamic State "Daesh" and criticisms it unfairly competes with local media outlets.
Last week a number of notable BBC presenters and other celebrities including David Attenborough, JK Rowling, Gary Lineker and Daniel Craig sent an open letter defending the Corporation, calling it a " very precious institution."
However, there was further embarrassment for the BBC when it emerged that the letter had actually been organised by the BBC.