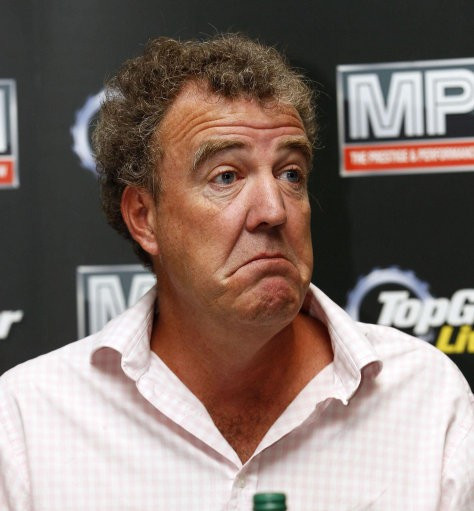 The BBC has frantically shelved a show featuring outspoken presenter Jeremy Clarkson following fears that it might trigger another row, it has been reported.
According to the Guardian, Friday night's scheduled edition of Stephen Fry's QI on BBC2 was shifted over concerns that Clarkson's return to the airwaves close on the heels of The One Show controversy might spark anger among viewers. The Corporation's bosses believe that there remains huge public sensitivity, according to the paper.
"It's not to do with anything specific that Clarkson said on QI. It is more a case of the BBC not wanting to look as though it didn't care about the storm and putting Clarkson back on screen as if nothing had happened," the Guardian has quoted an industry source as saying.
On Friday, Clarkson was scheduled to appear on QI along with Ross Noble, Dara O'Briain and regular panellist Alan Davies, the report has said. The show, which was recorded during the summer, is not shelved entirely but will be aired at a later time, according to the paper.
Friday's edition of QI was replaced with another episode which featured Sandi Toksvig, Lee Mack, Jimmy Carr and Alan Davies, the report has added.
The Top Gear presenter's earlier remark that striking public sector workers should be executed publicly, sparked a huge controversy. Another remark on rail suicides also triggered widespread public anger.