On Monday (21 August), people across North America witnessed a total solar eclipse — a spectacular natural phenomenon when the moon passes between the sun and the earth. The event created a perfect ring of light visible for around two minutes before both astronomical bodies continued their individual journeys.
Around 300 million Americans took time out to view the amazing spectacle, made visible in the region for the first time since 1981. Among them were celebrities who also shared their experiences on social media.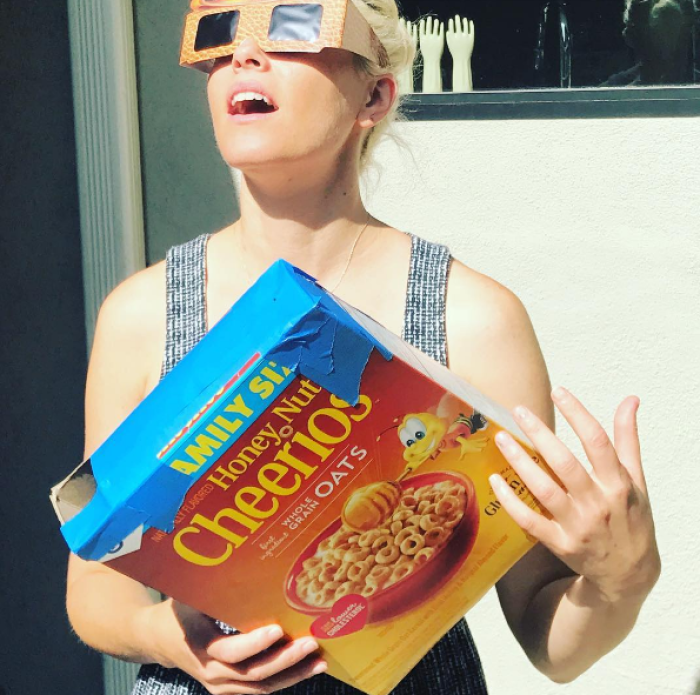 Sarah Jessica Parker shared her ecstatic reaction to the event, which she watched with husband Matthew Broderick. The Sex & The City actress caught the "most thrilling moment of my life" aboard a boat in South Carolina.
"Oh my god, this is the most spectacular sight I have ever seen!" she said, viewing it with a pair of eclipse glasses. "This is big! This is the moment you stop pretending to be chill! Let out your inner child! Be an eclipse groupie!
"It doesn't make any sense!" she continued. "This is most spectacular, unimaginable, perfect, beautiful!"
Dwayne 'The Rock' Johnson shared a video on Facebook, taking credit for the eclipse. "Ladies and gentlemen and kids of all ages around the world, the love and bond we have has officially become even stronger as I've officially caused a total ecli... wait... is that... the moon... s**t... let me get back to you," he joked. "I still love you. Someone get me Nasa on the phone."
Check out other celeb reactions from Lady Gaga, Kim Kardashian, Elizabeth Banks and Amy Schumer, among others:
While most of the celebrities on our list made sure to don protective eye wear, US President Donald Trump decided that squinting was a safe enough way to stare at the eclipse. While his son Baron wore glasses, the Potus stared directly into the sky and triggered a new wave of internet jokes.