Teddy bears dressed up as Hitler, Gaddafi and Kim Jong-il have been used in a Norwegian ad campaign warning parents about the dangers of dust.
The campaign, run by the Norwegian Heart and Lung Association (LHL), uses the slogan 'teddy bears can be dangerous' and warns parents that they can collect dust and provoke asthma attacks in children, The Local reported.
Using images of Hitler, Muammar Gaddafi and Kim Jong-il in a campaign run with ad agency Kitchen, the organisation hopes parents and children will understand the dangers posed by teddy bears.
And despite an initial backlash about the use of the dictators' images, LHL said the campaign has seen success.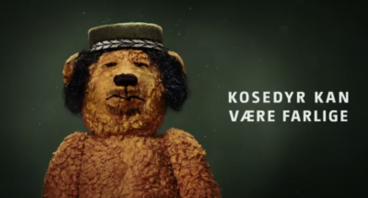 The campaign, which was launched in January, is still running and LHL, which says 20 per cent of children in Norway suffer with asthma, posted about the positive impact of the campaign on its Facebook page on 7 March.
It said that children who had been angry and upset by the campaign tested out the amount of dust found on their teddy bears and concluded that they needed to wash the bears more often.
"By focusing on children's bedrooms we want to stop the problem of asthma and allergies before it even starts to develop. This campaign addresses how dangerous stuffed animals can be if they are not washed regularly," Kitchen copywriter Bendik Romstad told The Local.
"For children, stuffed animals can be just as dangerous as the world´s worst despots," she added.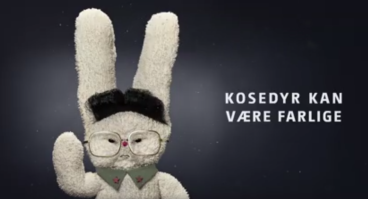 The LHL campaign is aiming to encourage parents to make sure their children's teddy bears are washed four times a year in order to minimise the amount of potentially harmful dust they collect.
But the campaign has been criticised by some for the use of the dictators' images, with President of the Jewish Community of Oslo, Ervin Kohn telling Dagbladet: "Hitler was a mass murderer and he doesn't deserve this kind of attention.
"I'm worried that Hitler can be made to seem less dangerous when he's used in such a way."