China has warned India not to get involved in the South China Sea dispute and to focus on "preserving good economic ties" instead. The comments were made in China's state-run Global Times newspaper ahead of the Chinese Foreign Minister's upcoming visit to India.
India's exports to China dropped by 16.7% in the first seven months of the year, and the Chinese publication said Indian companies were having a hard time there as relations between the two grow frosty. It suggested India forget about the South China Sea and place more emphasis on "boosting sustainable development in its export manufacturing".
The Global Times stated: "It is puzzling that India is focusing on the South China Sea issue at this moment, a move that might risk unnecessary side effects to Sino-Indian ties and potentially set obstacles for Indian exporters hoping to increase their presence in China, now the world's second largest importer."
Tension between India and China has been on the rise in recent months, with their respective militaries allegedly moving equipment closer to the shared border. In July, China also reacted angrily when India refused to renew visas for three Chinese journalists working for the state-run Xinhua news agency.
At the time, India adopted a harsh tone over Beijing's rejection of The Hague's ruling that China has no legal basis for claiming territorial rights to the South China Sea, blasting China for not showing "utmost respect" for the international tribunal. The two Asian superpowers have also been scrambling for the upper hand in Nepal, where a new prime minister has just been elected, paving the way for India and China to improve relations with their common neighbour.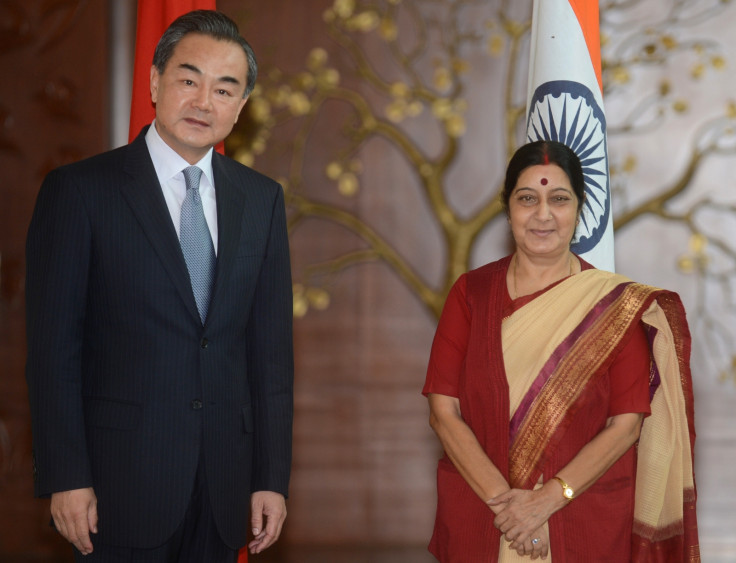 Chinese Foreign Minister Wang Yi will travel to New Delhi this week and is expected to hold talks with his Indian counterpart, Sushma Swaraj, on Saturday (13 August). The Global Times said if India wants China to be "generous in terms of tariff reduction", they should ensure they do not let ties deteriorate further.
The publication said: "Considering that India does not face territorial disputes with China in the South China Sea, is it worth letting the South China Sea issue become another factor that will impact India's cooperation with China? After dozens of countries have expressed support for China's stance in the South China Sea, India's attitude toward the issue may not be as important as the nation had imagined."