Belgian police have arrested a dozen people on suspicion of planning fresh attacks in the country and neighbouring France, which is currently hosting Euro 2016. The arrests were made as part of an ongoing counter-terrorism operation.
The federal prosecutor's office said in a statement on Saturday that they raided about 40 houses in 16 municipalities across Belgium and made the arrests.
The Belgium federal police further said they took 40 people for questioning following the raids, of which 12 have been taken in custody. An investigating judge will reportedly decide later on Saturday (18 June) on their detention. Those held are suspected to have been plotting fresh attacks on Brussels this weekend during one of Belgium's matches in the ongoing soccer tournament. Investigators have found links between the suspected terrorists.
"In connection with a criminal investigation concerning terrorism... 40 persons were taken for questioning. Twelve among them were arrested. The investigating judge will decide on their possible detention later today," the statement read.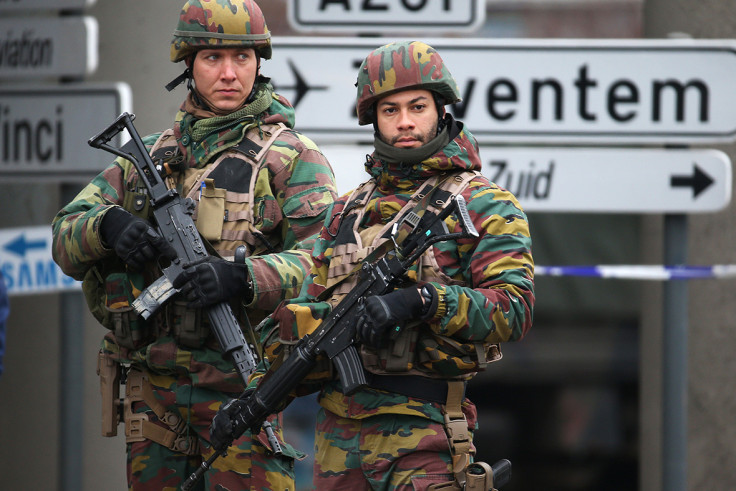 Earlier on Wednesday (15 June), the Belgian police received a tip-off about a group of Islamic State (Isis) fighters who left Syria and were headed for Europe with the intention of carrying out more attacks in Belgium and France, Reuters quoted security officials as saying.
A Belgian national, identified as Youssef EA, was arrested and detained on Friday in connection with the Brussels terror attack in March that left more than 30 dead.
The two bomb attacks – one at Brussels airport and the other at a metro station – had put the entire country on high alert. The whole of Europe is on high alert, especially France, considering the ongoing soccer tournament.